ambervittoria.com
instagram.com/amber_vittoria
Hi, Amber!
How would you describe yourself – who is Amber Vittoria?
I'm an illustrator living and working in New York City.
All the characters you create are a mix of shapes and size. Do you have any specific reason to draw them like this?
The 'ideal physical female' is something my artwork aims to break. Because of this, several of my pieces focus on femininity and the female form, leveraging physical traits such as body hair, overtly extended limbs, and rounded features.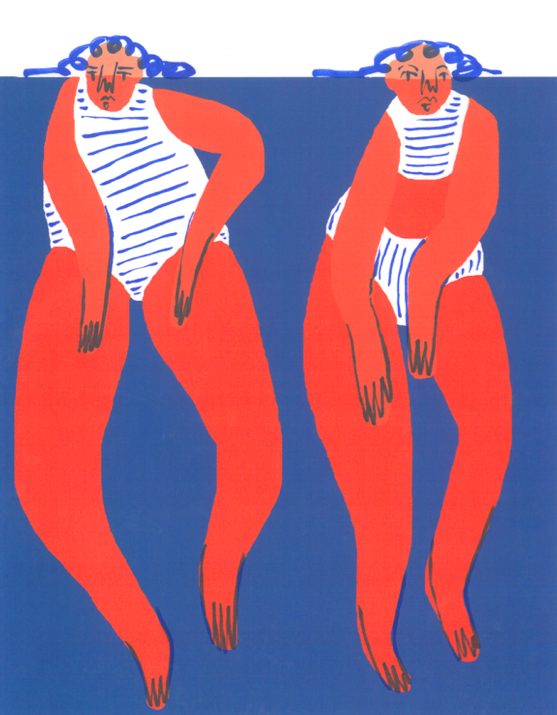 We hear your works are all digitally rendered. Could you please tell us a bit about your process?
For the coloring, I begin digitally – blocking in shapes in a rudimentary way. I then print several copies on an old laser-jet printer, which gives the coloring a texture. From there, I layer on the line and detail work with brush pens.
How much of your own personality goes into your characters which you create?
In a way, each of the women within my pieces is a small piece of myself.
You have such a unique style! How would you describe your illustrative style in three words?And when you are looking back at the past years, how do you see your style changing?
My work is airy, colorful, whimsical, and powerful. Over the years, my work has morphed into the voice I was too fearful to share.
Can the creativity be learned later, or is it a feeling that is always within the human being?
The latter, but not everyone allows themselves to access their own creativity until later in life.
What is a day in the life of Amber Vittoria like? Tell us about your daily routine.
In addition to illustrating, I am also a full-time designer at Avon. A typical weekday involves me waking up, running for a few miles, getting ready for work, working until the early evening, then coming home and drawing/writing/reading. As for rituals, running allows me time to think about new pieces that I'm working on, which is incredible. Reading also teaches me, which influences a lot of my work.
Who are some favourite artists that you look to for inspiration?
My shortlist would consist of Gill Gold, who did my most recent ink. She is incredibly talented and a wonderful human being. Allison Bamcat, whose work brings a large smile to my face; her use of color and pattern is pristine. Nomad-Chic, for when I need a little zen and gorgeous collages. India K, for honest, beautiful photography and installation art. Finally, Jen Hsieh, whose world is bright and full of magical destinations.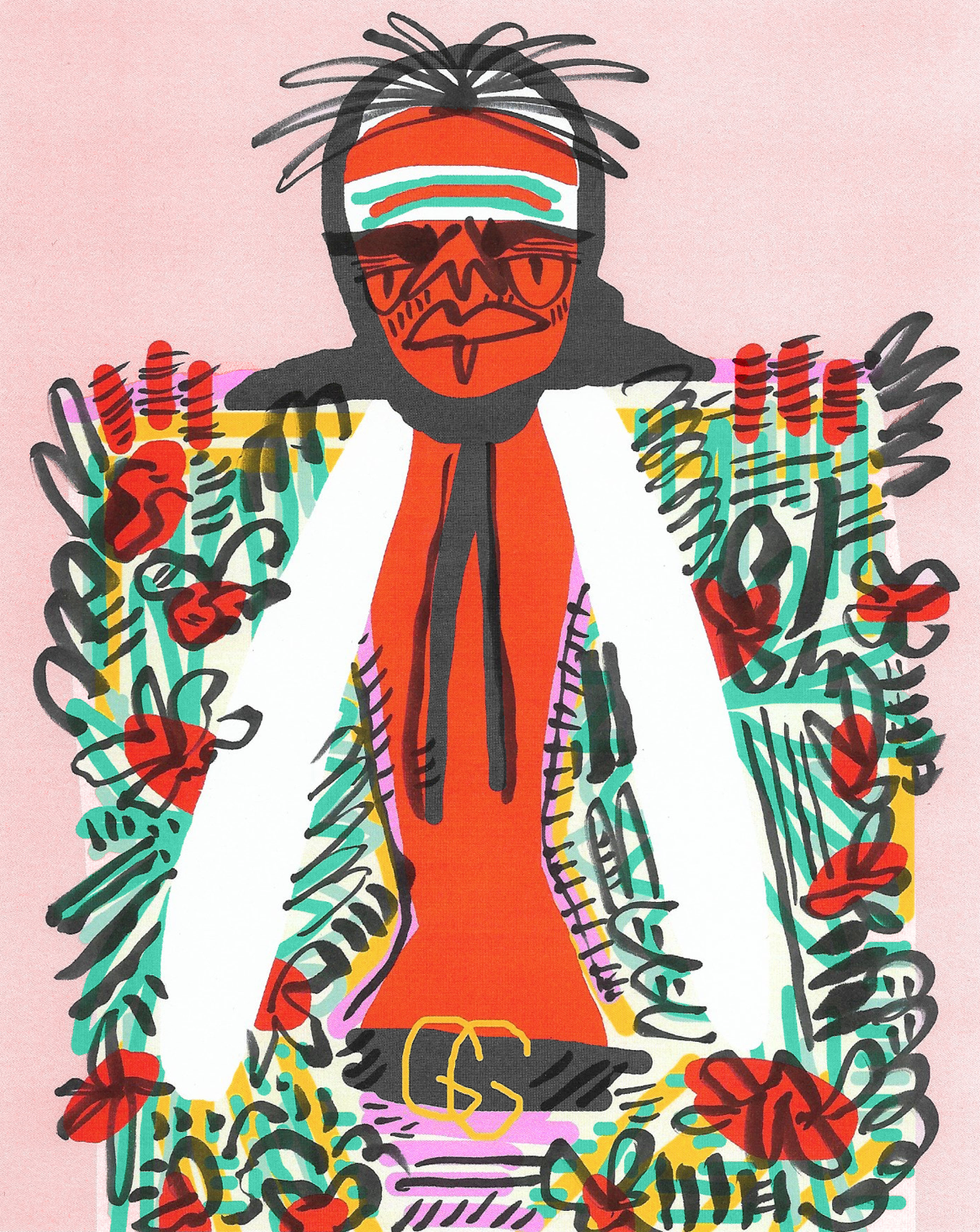 What's the best thing you've ever done?
Finished the TCS New York City Marathon.
If you could be anywhere in the world right now, where would it be?
I'll be in Shanghai in a few days; it would be nice to skip the long flight and be there now.
What's the last song that got stuck in your head?
Who would you like to be interviewed after you?
Allison Bamcat
Finally, Is there something you wish interviewers would ask you — but never do?
"What did you eat last?" Tagalong Girl Scout Cookies