cachetejack.com
instagram.com/cachetejack
Hello, Guys!
How did the two of you come together to form Cachetejack?
We met as students in 2006 in Fine Arts university and we became friends. In 2011, the last year of degree Cachetejack idea bumped into us and we started to work as illustrators together.
What is your work process like? Do you come up with a concept and then start drawing together?
We used to make fun of experiences or ideas so it's easy to create from our complicity and humor. Our work comes out of a friendship and we share the illusion to draw too.
What or who inspires you visually?
Everything that surrounds us is inspiring, that's why we look for alive places connecting always with creative people. Everything is inspiring: a book, a city, a movie, a person, a street, a word..etc.
How would you define your aesthetic in three words?
Vibrant, powerful and quirky.
You are originally from Spain. How did you decide to move to Berlin? What do you like best about your neighborhood in Berlin?
We decided to move to Berlin because as an older woman said: "Berlin is sexy and young". We like changes, they always awake you to reflect and discover new ways.
Both of you lived in different countries. How does traveling/living in another country affect your creativity?
To have the chance of traveling and be able to work from different countries is so enriching. It's always positive; change to something new always makes you feel boiling inside,
Sometimes we live in different cities so we work by skype, Dropbox … Communication is the key.
What have been some of your most memorable experiences while traveling?
Falling in love or meeting new friends. Also meeting Fredun Shapur by chance. We guess all it's connected with people.
Can the creativity be learned later, or is it a feeling that is always within the human being?Creativity is inside us but depending on your environment and your circumstances can be atrophied and blocked, you just have to look for your center and surround yourself with what you need and what is important for you. In this case, your creativity will come out easily.
What other illustrators are you digging these days?
Any that focus in their personal world and work hard to their goal, genuine ones!
What 3 things can't you live without?
Air, food, and water my friend.
What was the last movie you saw at the cinema?
Our last common trial was last week."Lust und sound im Berlin West" It was in German and we could not get in due to no subtitles : (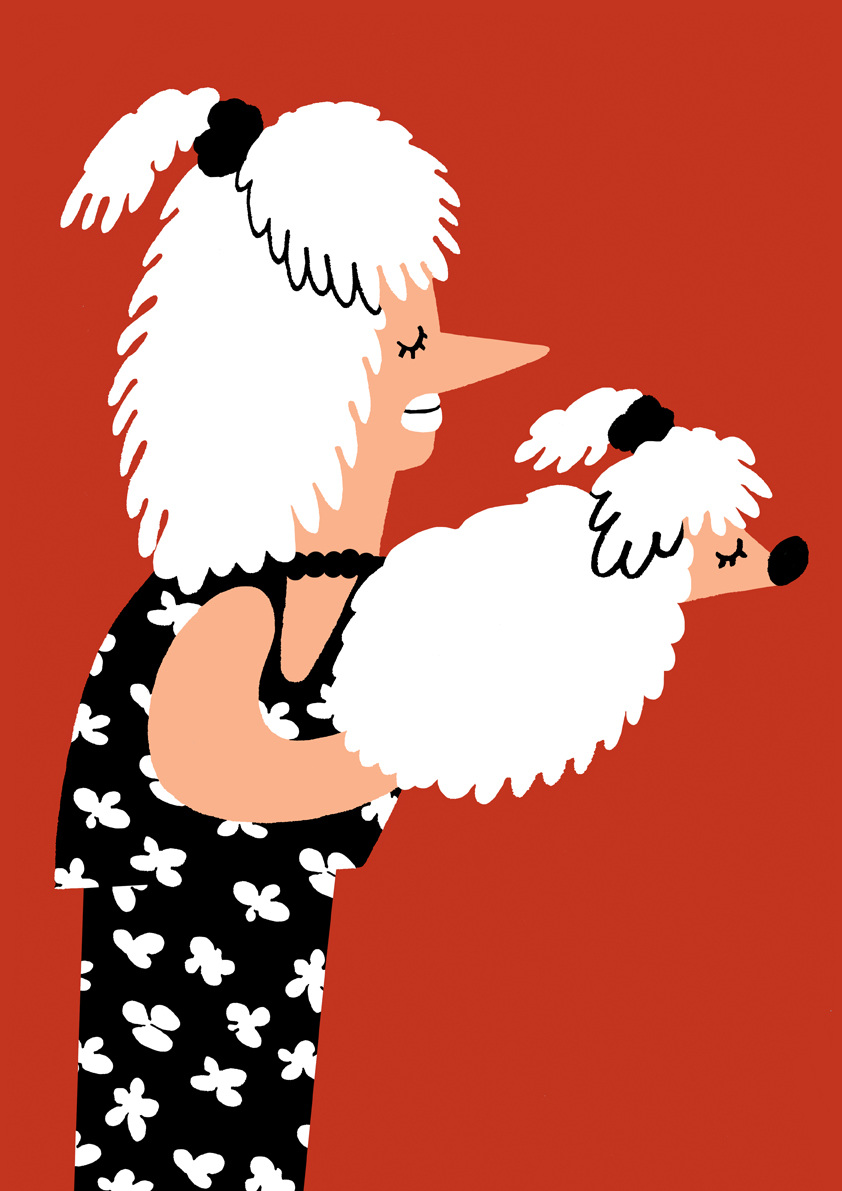 What's on your studio playlist?
The music is spinning depending on our emotions. Today we will hear Patti Smith alive so… people have the power!!
You work with a variety of mediums including magazines, drawing, painting, clothing, and murals. Do you have a favourite medium? Which new surface would you like to explore in the future?
We like not to block in just a unique medium. Whenever you can experience other ways, they will give you an open view of your work.
We would like to paint large walls, design parks, toys, huge advertising posters…
Walk us through a day in the life inside your studio space.
A day in our studio can easily start going to the supermarket, there the idea comes, we go home with the idea and we are making it bigger and suddenly it becomes more real so… we start to imagine different possibilities of it and when we see the clarity we start to work. Always with LOL and chaos.
If any readers find themselves in your town…. please give us your top tips!
A tip may be that you take advantage of sunny days and to connect with nature.
Meet people and do not spend 24 hours inside a home. Also limited internet time.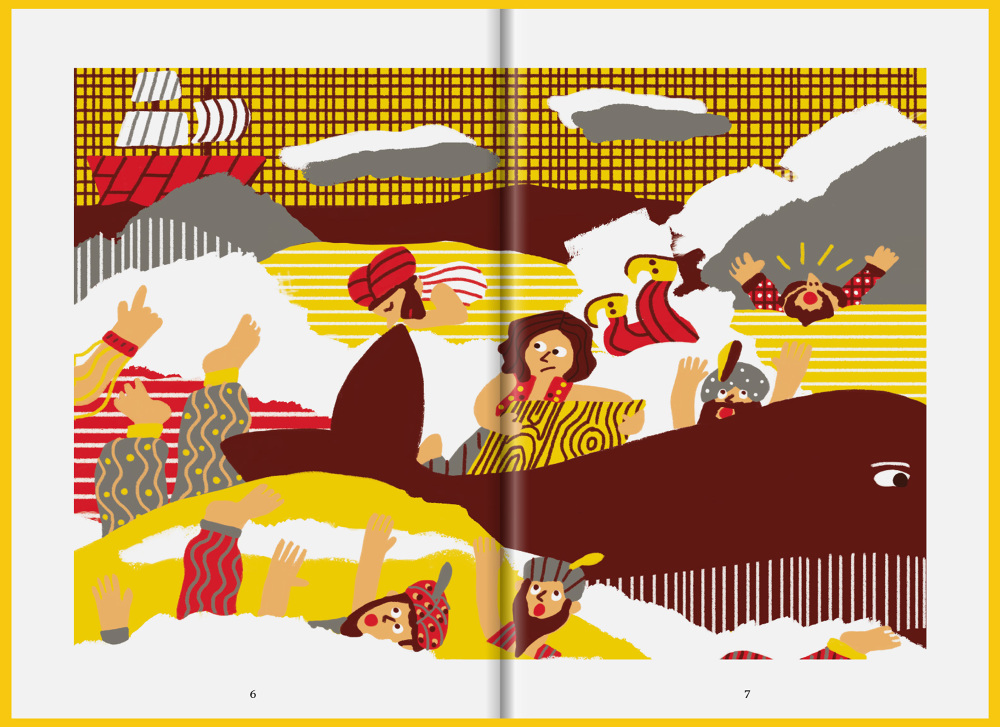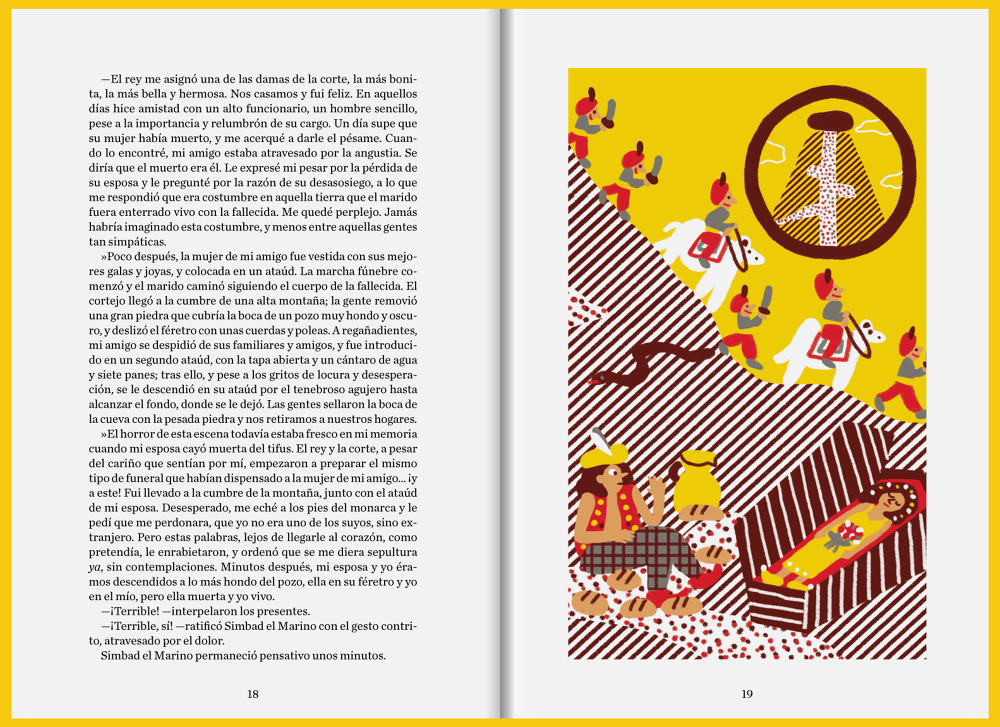 Answer these, quick!
Favourite movie: Jodorowsky's Dune Documentary. Really inspiring.
Favourite director: Walt Disney and his symbolism.
Favourite country: Spain cause it feels like home sweet home.
Favourite food: While one of us prefer an apperitive under the sun with coke, chips, and olives the other one can eat a piece of dark chocolate and not get tired of it!
Favourite comic: One of our favorites last year was "Gran bola de helado" from Conxita Herrero and published by Apa Apa. If you don't know her work have a look!!
Favourite flower: Daisy flower and poppy because they are wild, fun, natural and beautiful!!!
Finally, is there something you wish interviewers would ask you — but never do?
If you were a Trappist- 1 Inhabitant which profession would you choose?
Thank you!
cachetejack.com
instagram.com/cachetejack