Hello, Rick!
Let's begin with your background in illustration/ design. Could you tell us a bit about yourself:
Yes, I am an illustrator and printmaker from the Netherlands. I live and work in Breda, a small city in the south of the country, where I run my own, so-called "one man" studio called Hedof. Within this studio, I work on a variety of both commercial projects for clients from all over the world, as well on some self-initiated projects, mainly involving some kind of printmaking.
you studied illustration; you also create murals. How did all things come together?
I studied illustration alright, but to be honest my education was a bit of a joke. This was part because of the teachers; they just weren't selling the great exciting world of illustration. They just let us do the same old, slow, boring and outdated projects they had been giving for decades. But I also blame myself for not making the most out of my 5 (I even had to redo the first year hahaha) years in art school. It is just wasn't ready and not interested in the course itself. I was way more drawn to more exciting stuff like skateboarding, graffiti and organizing parties with friends. So this whole DIY culture later resulted in me doing more and more paintings on walls. In my graffiti days, I have covered so many square meters with paint, so as an illustrator I wasn't afraid to tackle big surfaces.
How would you describe your artistic style in three words?
Nonchalant, clever, positive
What's the best thing about being an illustrator?
So many things haha, but the best thing that comes to mind is to communicate with/through your work. I really want people to know how I am and show what I am all about. As a person in real life, I find this difficult to do, being all shy and not the smoothest talker. So through my work, I can really reflect a certain attitude, a fun yet cool aesthetic of how I want people to perceive me. When I was a teenager, I did this through my skateboarding, trying to be really good at this and later in my early 20s through graffiti, where I could be this bad ass alter ego painting the all over the country in a fun, remarkable pieces. I really like this, showing how you are through your actions because when I have to present myself face to face to people, I have a hard time doing this hahaha.
Who is your art/illustration hero at the moment?
I have so many heroes, if feels so good just to let go of everything and enjoy there are just so many ridiculously talented image makers around, I have a few all-time favorites like Josh Cochran, Lotta Nieminnen, Janine Rewell and Owen Davey (I can go on and on) but most recently I really got into the work of French illustrators Cruschiform (Marie-LaureChruschi) and Vincent Mahe. I just love all the attention and skills you see by watching their illustration work
Can the creativity be learned later, or is it a feeling that is always within the human being?
I think you have to have a creative mindset/feeling in your DNA, even though it is only a little bit. But for the rest, it is just working super hard, training and trying to grow and get better. At least, that is how I approach it. Through my school years, I was always known as the kid in my class who could draw best. That is why I wanted to go to art school basically. But the way I drew in middle school and high school has nothing to do with how I work now. I guess I have this kind of basic skill, to let my hands move the way my brain envisions them to create a certain line. But this is not creativity I guess. It is just muscle control or something. Since I got serious about illustration (about two months before graduating art school haha) I started training this skill, and I do this every day for 8, almost 9 years now. Not working on commissions, but actually drawing for "fun" although it is a serious workout that takes discipline.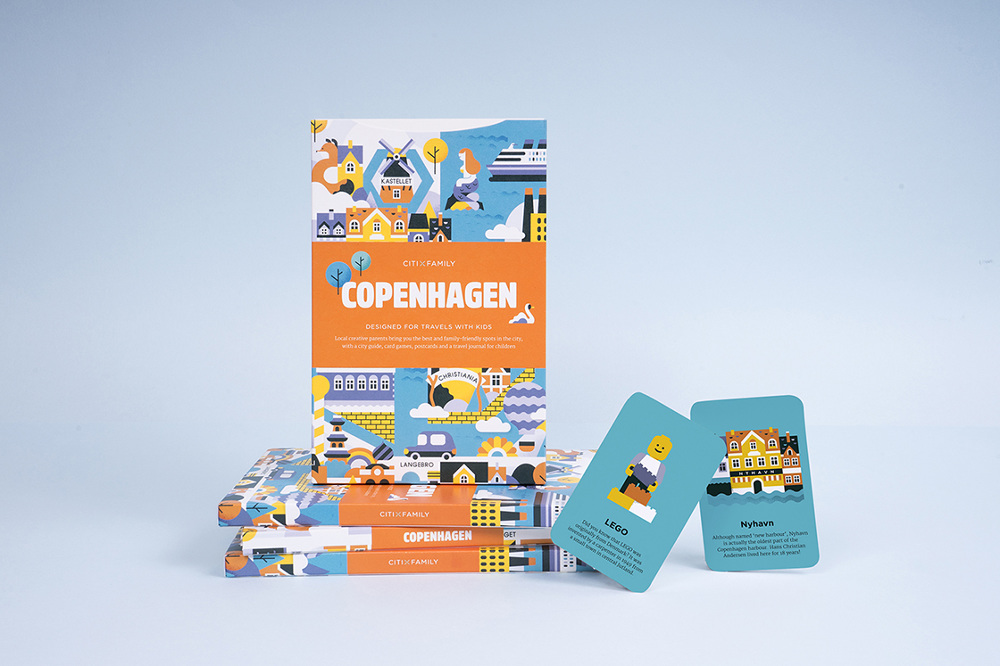 How's the busy life of Rick Berkelmans?
Pretty busy haha, and it is getting crazier every day. In January 2015 I became a dad, this changed a lot of course. Almost all my free time I want to put this into my family. James is almost 2,5 years old now, so he is lots of fun, being a whole character and stuff hahaha. But also, over the past few years, the commissions coming in just got bigger, crazier in higher volumes. So I spend long days in the studio, ofter getting up at 5 in the morning, or working after dinner and through the weekends. But as a solution I recently bought a second Wacom Cintiq so I can work more easily from home now, not sitting alone in the studio at night, so that feels better. Besides that I always want to do the fun stuff as well, meeting up with friends, travel, eat good food, drink tasty beers and just enjoy life. I recently tracked my working hours for 2 months: result and average of 55 hours a week, from which I spend 32 creating actual work, not bad right? 😀
What's one subject you could talk about for at least five minutes?
Ehmmm I have lots of other interests besides illustration, but the first thing that comes to mind that keeps me busy a lot these days is sneakers hahaha, lame! I know! But I always was a fan of sneakers, skateboarding shoes, and the sneaker culture, but about a year ago I started getting a bit more obsessed with it. Especially Nike Air Max (certain models: air max 1, and air max 90, the most iconic ones I guess). I also like a lot of other shoes and streetwear in general, but I found myself looking for, and buying about one pair of air max shoes each month for the past year. Which is super stupid, I know, since I am also quite aware of the environment, which is also a big topic in my life… I just really like these shoes a lot haha. Even though I don't want to buy more, Nike is so great at creating huge hyped about certain releases. Like the last March, it was Air Max Day, and they were rereleasing the original designs in their OG colorway, I was super stoked. It turned out, about each country got like 100 pairs, so everybody wanted the same shoes, nobody, including me was able to get them… It's dumb; I know hahaha
What's the best thing you've ever done?
Wow, that is a big question. Hmmm, I don't know, naming one thing rules out all kinds of other stuff. Ah, I know! Of course!!
All my childhood, I have always played with the kids from my street, my school, went with my parents to things they chose for me, not really thinking for myself… like all kids basically I guess. But then, at age eleven, I saw a picture of a skateboard in a Christmas advertisement. That object just spoke so much to me, and I got obsessed with skateboarding. I saved for a long time and finally bought a skateboard, and it was heaven! I got into skateboarding, going out all by myself, discovering nice skate spots in my little village and at those spots I met a few other kids. For the first time, I connected with other people through something I have figured out for myself. I got heavily into skateboard culture, getting better, traveling all over the country, filming videos, doing contests, meeting new people and even getting a sponsor haha. This was all around the late 90s early 00s before Tony Hawk's PlayStation game and before skateboarding got popular and mainstream like it is today. So in high school, I was still an outsider, but after school, I was so stoked on this whole skateboard world. Skateboarding turned me into who I am, got me into graffiti and creativity/art school/illustration and I can even trace back my family life to skateboarding; When I moved to Breda, I quickly made friends in the skateboard world, who later introduced me to my girlfriend, who now 10 years later is the mother of my kid 🙂 Skateboarding, Yay!
As a kid what did you want to be when you grew up?
A cowboy hahaha, Don't know why but apparently I did. Until Jurassic Park came out then I got really into dinosaurs and wanted to be a paleontologist. But when I got a bit older, all my career choices involved drawing: like drawing wild animals, comic artist or "something with drawing commercials" which is basically what I now do today
What are your top five songs on your playlist?
Is there anywhere special where you draw inspiration for what to create next?
Not necessarily special. Just all the regular things that surround me, my daily life. I try to take these everyday things as a starting point, and flip them upside down, literally, on paper. Combine it with other things and look for more interesting, surreal images. Subjects that not everybody it touches. I am really designing when I'm drawing, not taking the easy route.
For inspiration, I also try not to look at the most common online sources and my colleagues. But try to dig deeper, look for cool books at flea markets, take pictures with my phone of great movie stills on tv, or a funky plant I run into at the garden store. In general, to be more specific I like nature, animals, mid-century design, Russian and East European children's books, and just character design in general.
What brings you joy?
– dinner parties with friends
– watching my son while he is asleep
– new films from my favorite directors
– drinking beers and eating bitterballen with my girlfriend in the backyard
– sending the final to a client, cleaning out my desk, turn off the studio lights and go on holiday
If you never needed to work again, what would you spend your time doing?
The exact same thing as I am doing now, but maybe a bit more on the road, travel more. Isn't this the ideal answer hahaha
Finally, Is there something you wish interviewers would ask you — but never do?
I don't know; I always enjoy more personal questions that give insight into someone's personality, so you have a better idea of who they are and from there why they work as they do as a creative person. And I think you guys did a great job with this, asking some surprising and interesting things 🙂
Another question I got from Bitchslap Magazine a few years ago was what are the 5 things you save from your house in case of a fire, which was pretty cool as well haha.
Thank you!
hedof.com
instagram.com/hedof