jingweistudio.com
instagram.com/jingnotjane
Hello, Jing!
Could you please tell us a bit about what do you/ have you done?
I draw pictures for money, and sometimes for fun. I used to be the illustration director at Etsy, and now I'm running wild and free and slightly terrified as a full-time freelancer.
How did you become a printmaker/artist/illustrator?
I loved printmaking as soon as I tried it, and used the technique as a way to develop my drawing style. For a while, I was only making illustrations through woodcuts, which was insane. Eventually, I discovered Photoshop and realized that I didn't have to be tied to a single medium to have a recognizable body of work.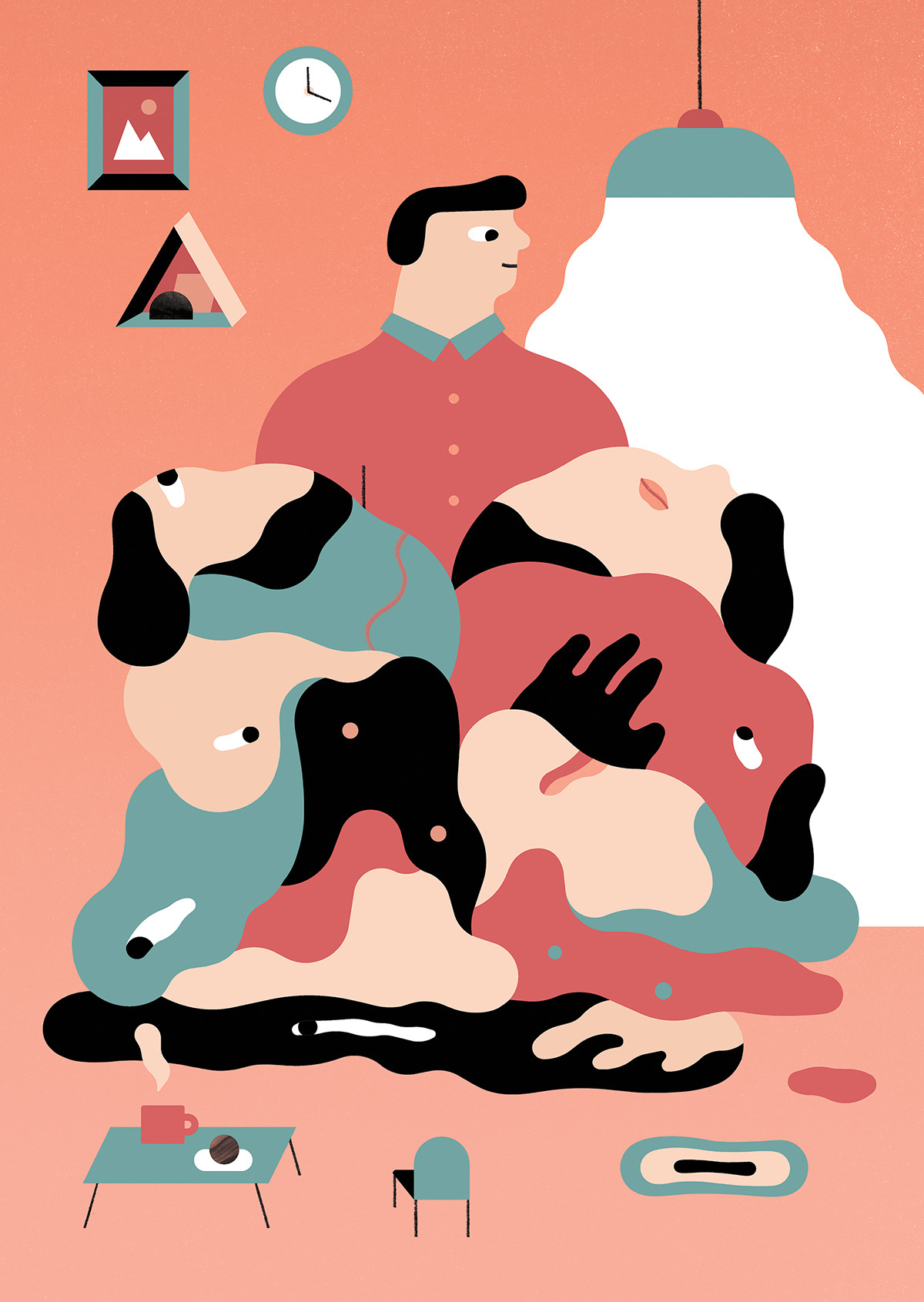 You are also a visiting instructor at Pratt University. So, what was the last big thing you learned from a student?
A couple of semesters ago, I had some time to kill in class and a student proposed making 5-minute comics as a collaborative drawing exercise. The whole class ended up drawing for an hour, and probably learned more about sequential art from that than anything I could have shown them. It made me realize that sometimes you just have to start doing something to understand what it is.
What were the last three ridiculous things you heard a student say?
"I didn't have time to read the assignment."
"I wasn't trying to make it look like a Nazi symbol."
"It's ok, we don't need to crit this."
What was the strangest way someone described your work?
Someone once called one of my unicorns "soft and proud", which I didn't hate.
Your works mostly feature ladies as focal characters. How much of your own personality goes into these characters?
Most of the time, I don't consciously choose to draw ladies over dudes. I guess you always end up drawing what you're comfortable with. Honestly, it's just easier to think of more hairstyles for women. I only have like, three go-to hairstyles for men, which gets boring very quickly. And I have no doubt that my personality is infused in all of my characters – quiet and weird, soft and proud.
Can the creativity be learned later, or is it a feeling that is always within the human being?
I think most people are inherently creative in some way. There's always a balance, and creativity can come through in unexpected areas. So it's really a matter of whether or not you're interested in cultivating and exploring that.
You're born in China, raised in California and now live in Brooklyn. How have these three very different but very inspiring places aided in the work you do?
When I look back, I think it makes a lot of sense that I lived in all of these places. They are so different, but they've all contributed to my personality in pretty obvious ways. I probably learned a lot about discipline growing up in China. Once I moved to California, I was able to experience more independence and start paying attention to the things I liked. Now I live in New York, and I'm finding the confidence and motivation to create work that I care about. It feels like each environment has been a stepping stone, and I'm curious to see where I'll eventually end up.
What is a day in the life of Jing Wei like? Tell us about your daily routine.
Here's a pretty good idea: Click!
When you're not working, what's your favourite way to spend the day?
Walking around Manhattan, sampling different ice creams.
Where do you like to hang out / escape and get some thinking time?
My escape is definitely the pool at my local YMCA. No one can talk to me because I'm literally underwater. Whenever I'm feeling too many feelings, that's my go-to place.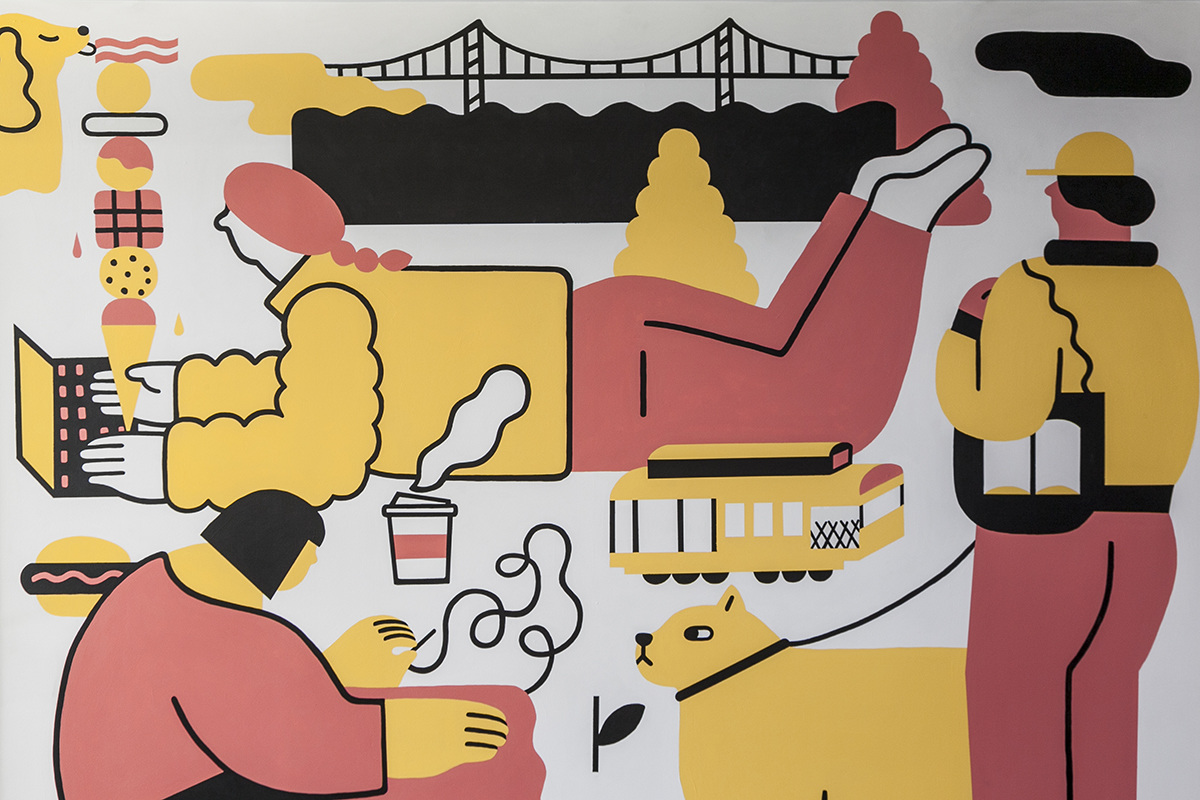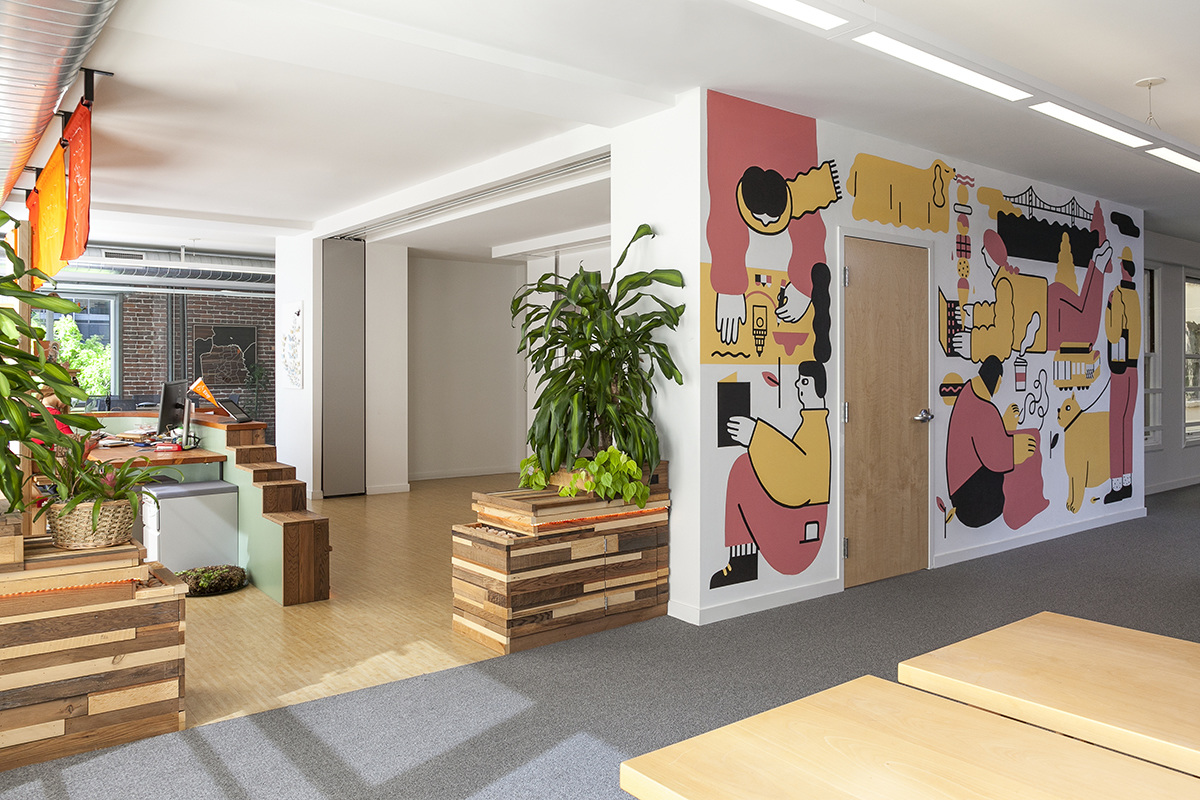 What are your top five songs on your playlist?
Currently:
1. Sza – Love Galore
2. Tyler, The Creator – 911/Mr. Lonely
3. Kali Uchis – Tyrant (feat. Jorja Smith)
4. Frank Ocean – Chanel
5. Suicide – Surrender
What are a few things inspiring you at the moment?
I just participated in a two-day workshop with Adobe and worked alongside a ton of amazing artists and photographers. I felt super inspired after the event, and I'm totally carrying that feeling into this work week.
Who are your illustration/ art heroes?
I always have a hard time with this question, because the answer is always changing. When I was in school, I was obsessed with people like David B. and Charles Burns. More recently, I've been inspired by the works of Jon Koko, Paul Wackers, and Jules de Balincourt. Ok, I guess that wasn't that hard.
What's the last dream you can remember having?
I recently dreamt I was playing a handheld video game that changed my environment every time I pressed the up button. I found myself in the middle of a very dark ocean, and I was trying to swim to shore but the horizon kept tilting. I pressed the button again, and the ocean turned into an undulating landscape of enormous frowning emojis. I felt myself falling and then I woke up.
Finally, Is there something you wish interviewers would ask you — but never do?
Really specific, almost painfully boring questions about my food preferences.
Thank you!