madebykaran.com
instagram.com/madebykaran
Hello, Karan!
How would you describe yourself – who is Karan Singh?
I'm an Australian artist, illustrator and sometimes animator who lives in Amsterdam.
Could you please tell us a little bit about your background and the path that led you to where you are today?
I was born in India but grew up in the Middle-East in Oman. My family and I didn't move to Australia until I was ten years old. We settled in Sydney where I went to school and was eventually introduced to digital design through a pirated copy of Macromedia Flash. I'd always had a keen interest in drawing but lacked a natural ability (or the attention span) for doing it by hand. I loved working with computers so being able to draw using them almost felt like a second chance. The marriage between my love of drawing and computers kept me interested like nothing else had before and eventually, my hobby turned into my profession.
What is your earliest memory of drawing/illustrating?
I think I was around 8. I was still living in Oman and I'd drawn Daffy Duck. I'm fairly sure it would look pretty crappy today, but it's significant to me because it was the first time I felt that 'A-Ha!' moment that comes with creative satisfaction.
The work you produce has a very recognizable style, how would you describe your creative style?
'Bright, colourful, organised chaos' feels appropriate but this varies. I have these cycles in my work where I become obsessed with details and textures, and other times I just want to strip things back and simplify. My style adjusts based on my state of mind and curiosity.
If you weren't an illustrator, what would you be doing?
I'd like to think I'd still be doing something creative, like making music.
Can the creativity be learned later, or is it a feeling that is always within the human being?
Sure — I think it's more a case of discovering something you have a natural affinity with and feeding that creative appetite with stimulus. Stimulus comes in many forms, it could be visiting a gallery or as innocuous as a trip to the grocery store. I think the most crucial thing is making sure you change your surroundings regularly and retain a sense of curiosity about the world.
What other illustrators are you digging these days?
I actually just discovered César Pelizer via your site and think his characters are great. Shyama Golden creates beautiful surreal portraits, and Andrew Archer has a masterful way with colour.
What are your top five songs on your playlist?
A bit of everything:
Nas — NY State of Mind
Billie Holiday — Solitude
Talking Heads — This Must Be The Place
Blackstar —Respiration
Fleetwood Mac — Dreams
You've lived in Melbourne, Sydney, New York, Malmö & Tokyo and now landed in Amsterdam. What drew you to Amsterdam?
Aside from the cheese, we were curious to explore a smaller more walkable city. The streets and canals enticed us but Amsterdam is also a really receptive and progressive city with friendly, creative people.
How did living in Tokyo compare to other cities or countries that you lived in?
I'd say I've learnt the most about myself in Tokyo than any other city thus far. When my girlfriend and I moved there, we knew it would be incredibly challenging considering we didn't know anyone there or speak the language. Bizarrely we wanted to know what that felt like, and eventually overcoming it was really rewarding. Sometimes I can be a bit of an introvert, and Tokyo allows you to do that like nowhere else I've been.
What artistic inspirations have Tokyo given you that Australia & New York wasn't able to?
An appreciation and a confidence in simplicity.
How does travelling/living in another country affect your creativity?
I think it feeds my creative appetite constantly because every day feels like an adventure. There's something oddly nice about not being able to understand the languages around you which leads you to observe more. I found that especially in Tokyo and the train into my studio was often where I had my best ideas.
What's next? Any fun projects you are currently working on and can share with us?
I've just completed a really exciting campaign with Onitsuka Tiger which is rolling out at all their stores. I happen to take a tram past the work everyday so it's always especially nice when you can actually see the work in-situ. Personally, I'd love to create a sculpture in 2018!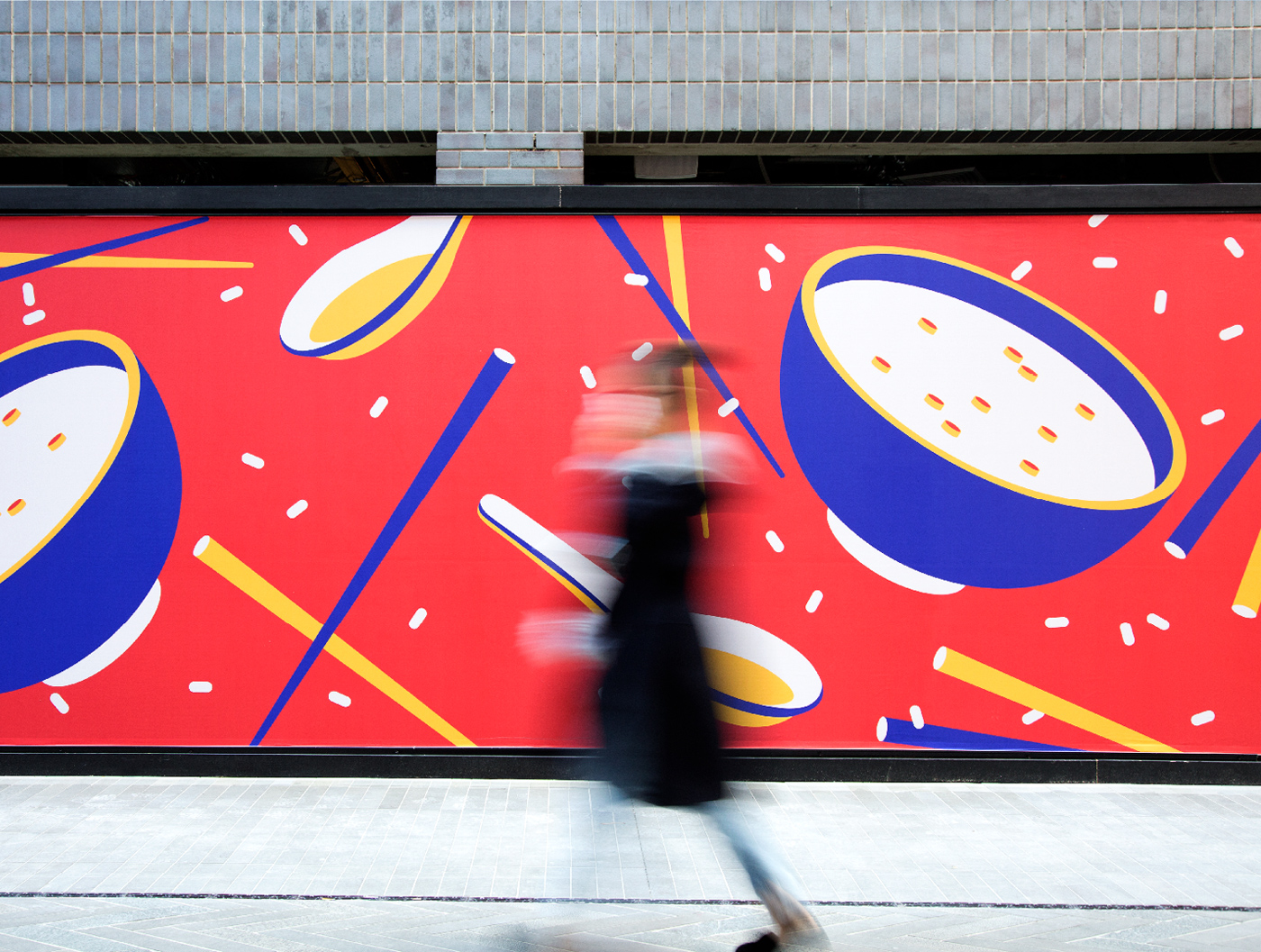 Finally, is there something you wish interviewers would ask you — but never do?
Most memorable adventure thus far: Climbing Mt Fuji with my girlfriend.
Thank you!
madebykaran.com
instagram.com/madebykaran