karolbanach.com
instagram.com/banachkarol
Hello, Karol!
How would you describe yourself – who is Karol Banach?
Karol Banach is a one person army, that is responsible for many crazy and colorful images floating around the internet.
Could you tell us a little about your background in illustration?
My story is not an interesting story at all. My father's hobby was art so I quickly fell in love spending time with all the crayons, brushes, paints and others.
There was a little romance with Lego but I found enough time as a kid to draw playful characters and scenes along with building castles and spaceships. At my University, I met my graphic design and illustration professor who encouraged me to dive more into illustration. I knew some of the classical masters of Polish illustration such as Janusz Stanny but the professor told me to be brave and that I should show my drawings to the world. And since that time I was doing everything to become an illustrator.
What is the most enjoying part of illustration?
I think sketching and or/finishing the illustration is the most enjoying part of the illustration. It's hard to say because I like to draw in my sketchbooks different stuff but I know that I'll never go with them to Photoshop. So I learned to enjoy the process of sketching, drawing with pencil and saving the ideas for late.
As every "picture-maker" I also love the finish look of the work. Sometimes I feel proud, sometimes less.
What three words come to mind when you think of your style?
Crazy, Colorful and Geometric.
You've done lots of poster design. Which one was your favourite?
I think the "Warmia Rebelia Kultury" because this one won me the first contest and then I was able to purchase Adobe license and start working with clients. Posters are the things which I like, but recently I stopped doing those due to time issues, unfortunately. Let's say that I just moved to illustration department in my own universe.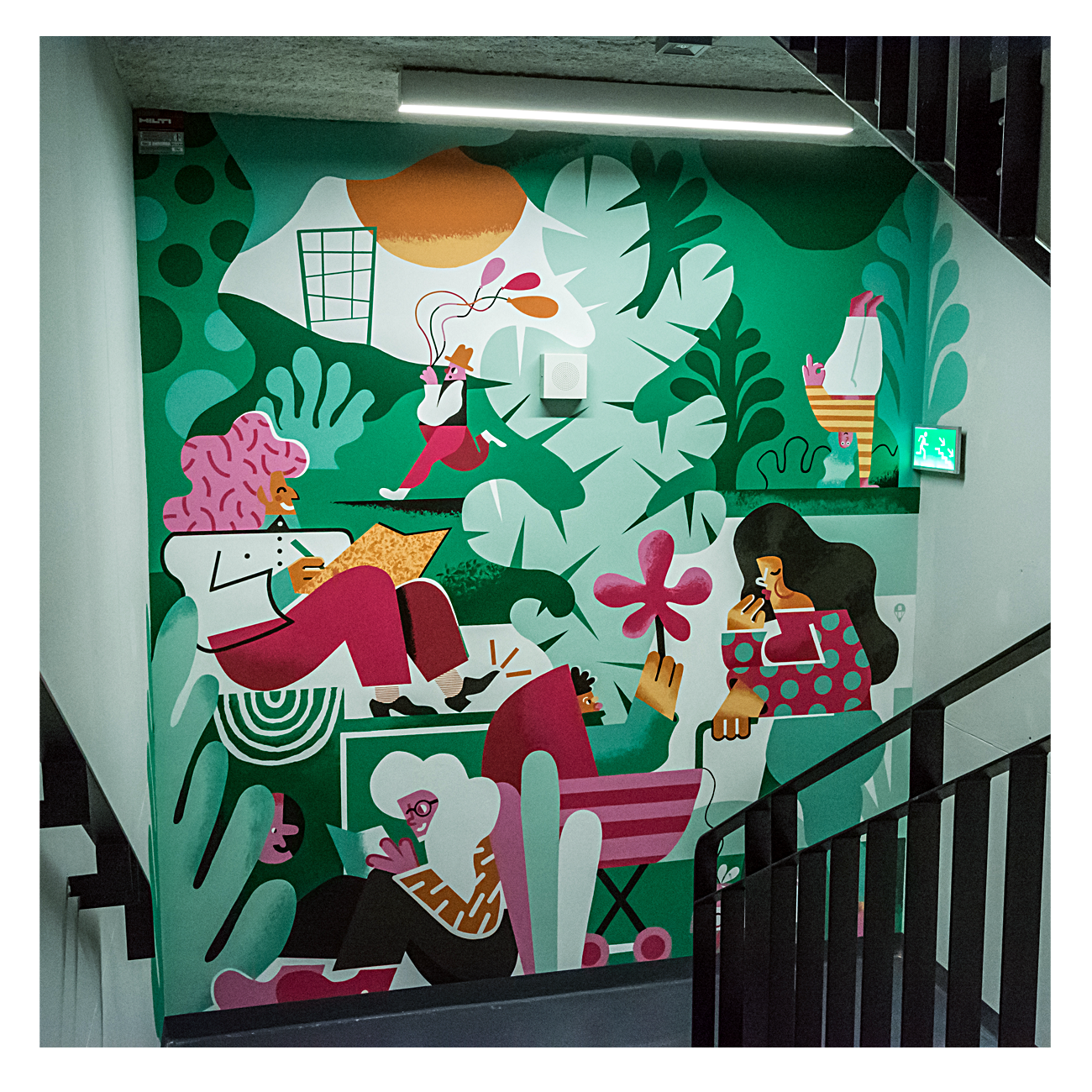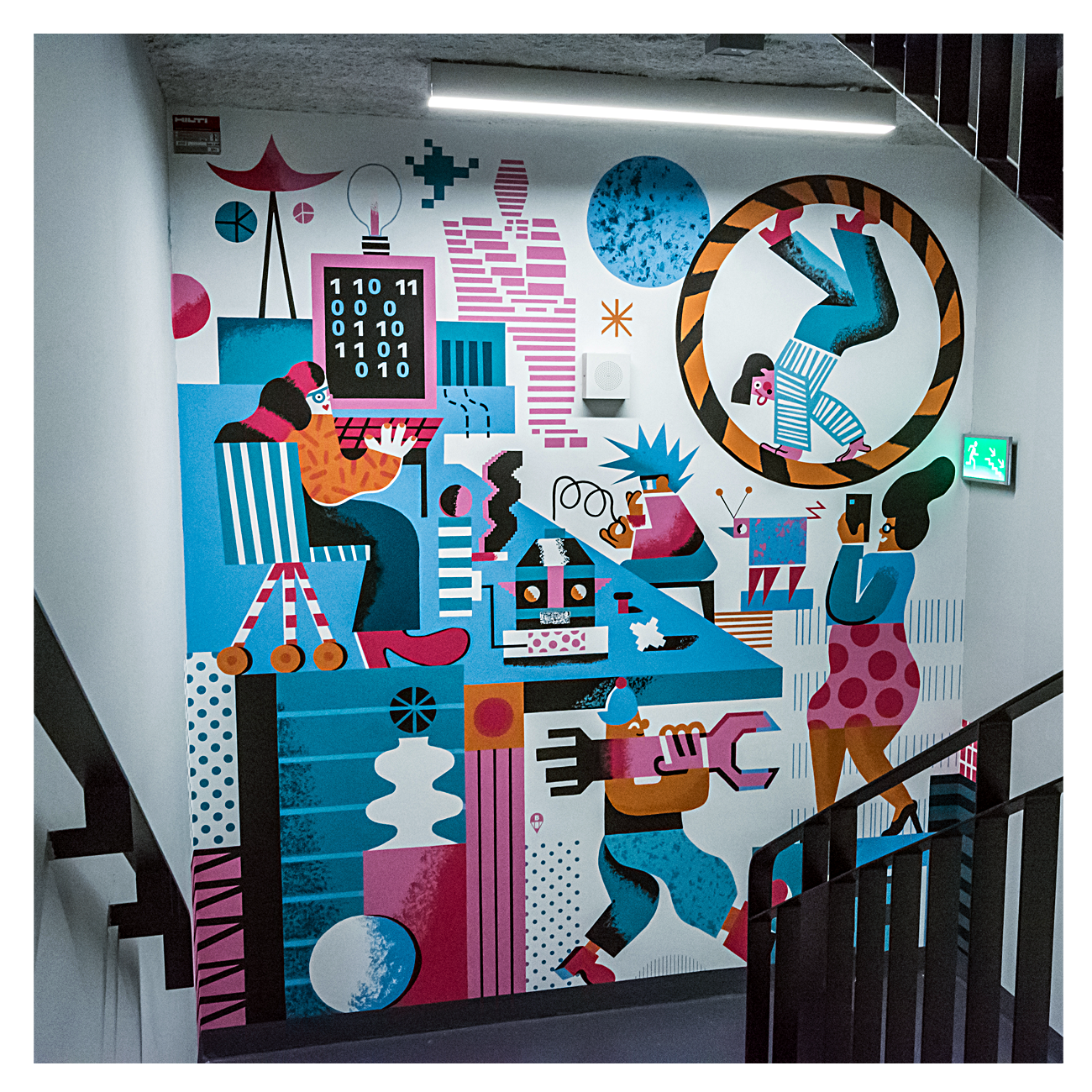 What do you daydream about?
I often daydream, together with my wife, to fly away, far, far away from our country for long vacations. The only problem is, she sees us in frozen Iceland, and I would rather jump on the small bike in Thailand and travel across the land… : – )
What is your biggest source of inspiration?
Nature, people and things around me, my dog and dreams.
What did you see this morning that inspired you?
In the morning our team (my wife and Oli, the whippet) went to the nearest park and there was a beautiful nature around us – that was really inspiring because I like to draw plants, flowers or just nature-shaped abstract form in every work I make.
If any readers find themselves in your town… Please give us your top tips!
Make sure you take a photo with Nicolai Copernicus figure. Every tourist does that! Jokes apart, I think Toruń is a city that is small and you can live there without stress, but enough big to not to get bored. I find it really a good place to be for now. There's a beautiful Old Town area, so you can hang there for a while and we have a nice number of green parks and forests. You should eat Lenkiewicz ice cream and go for a pizza to Grande Piccolo – that's my favourite.
What other illustrators are you digging these days?
Go check the great Eero Lampinen – he's the boss.
What are your top five songs on your playlist?
I dig the youtube's "24/7 Lofi hip-hop radio", also channel called "COLORS" is great for new experiences. Apart from that I'm sticking to the Brockhampton sick tunes and always appreciate old songs of Metallica.
The film that speaks most to your aesthetic?
This is quite difficult to type one movie. I'm a complicated person with different tastes, I think. Gangster movies along with some dramas, crime-movies and a plethora of Netflix's shows. I'm sorry, but can't choose one!.
If you could collaborate with any artist, who would it be?
Guys and girls at Agent Pekka.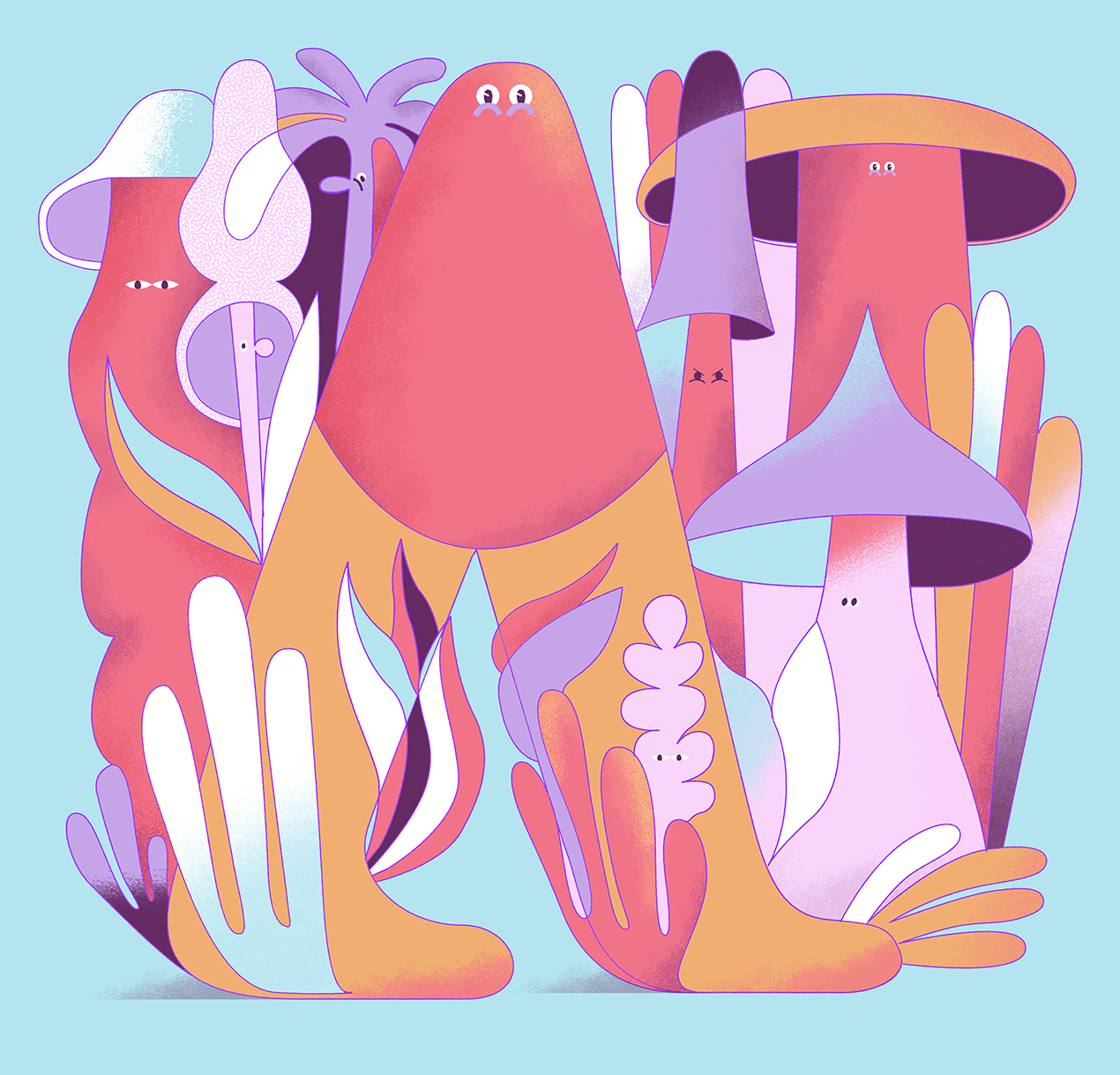 Finally, is there something you wish interviewers would ask you — but never do?
For your information: I have 24 tattoos, for now!
Thank you!
karolbanach.com
instagram.com/banachkarol