Hello Magoz!
Could you please briefly tell us about yourself and what you do?
I develop conceptual illustrations and animations for all kind of clients from around the world.
You live a nomadic lifestyle. How did you decide to live like this and how does it affect your creativity?
In 2013 I was living in Barcelona (where I'm from originally), and I felt I needed a drastic change in my life. I decided to leave everything behind and moved to Bristol without knowing anyone there. It was a massive challenge.
I really enjoyed that experience, and after Bristol, I didn't stop traveling. Since then I've traveled a lot and lived in several cities. One of the best experiences so far was when I spent seven months backpacking in SE Asia.
The nomadic lifestyle forces me to have a minimalistic approach to life with only the essentials. It also forces me to go out of my comfort zone and learn new things almost every day.
Do you see yourself settling down at some point?
Definitely yes, in a few years. But I don't know where yet. The nomadic life is helping me find that place.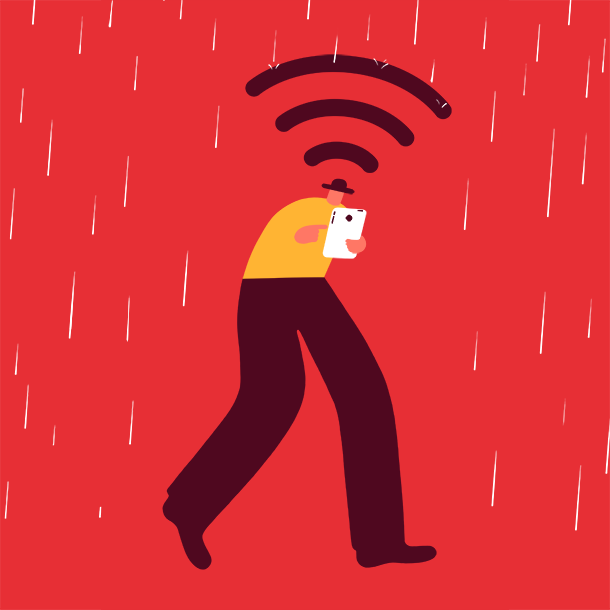 How would you define your style?
Conceptual and minimalistic. I aim to communicate strong concepts with the minimum elements.
In almost all of your works, we see both social and political touch. Do you have any specific reason to use these two themes?
Except for my self-initiated projects, the topics I illustrate come from the assignments I am given. I don't deliberately choose these themes. My favorite topics are the ones that allow me to approach the brief from a conceptual perspective where I have tools and resources to propose intelligent solutions.
Is there any time that your creativity is blocked? How do you deal with it?
Almost every day I find myself in a situation where I can't find a solution for my images. I think it's pretty normal in any kind of creative activity.
The key is to keep working and changing the way I approach the conceptual challenge, and after a while, I usually find a decent solution. I also go for walks, play chess and engage in other activities that help me to clear my mind.
Finding solutions and solving problems is a matter of changing your point of view and being persistent.
Can the creativity be learned later, or is it a feeling that is always within the human being?
Creativity is something that needs to be practiced. It doesn't come by default.
I find it very similar to being an athlete. You might have a body that has special characteristics that you can benefit from (height, special flexibility, bone structure, etc.), but it's just a minimum advantage. The most important aspect of being a successful athlete is to work hard and train every day. The same happens with creativity; you might be talented, but the difference is defined by how much you practice creativity. And practicing creativity is related to solving problems in alternative ways.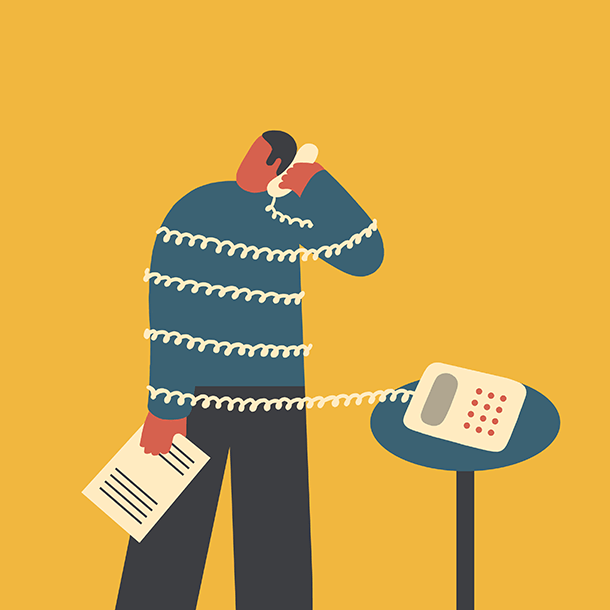 Do you have any recent or upcoming projects that you're particularly excited about?
I'm always very excited about the projects I'm working on. I can't talk about the commissions I'm working on right now because I signed confidential agreements. But I'm working on a few personal projects that I'm extremely excited about. I'm creating weekly animations with Jose Lorenzo as a side project, where we explore and experiment with new possibilities for our conceptual animations.
I'm also working on the redesign of my blog, which is having more and more importance in my life as the time passes.
Finally, I'm working on an online course for illustrators and freelancers called Illustrators Essentials that will be released in the next few months.
Are there any dream projects that you want to work on in the future?
I would love to create bigger animated projects – for instance, a short movie. I would love to explore other media such as virtual reality, sculpture or even interactive projects. I'm sure I will find time for them in the future.
Is there anything you wish you would have known when you were starting out?
I'm self-taught, so I wish I have known many things! Especially those related to how the illustration business works, and how to find a personal way of creating artwork. That's one of the reasons why I write every week on my blog. I'm aiming to help those who have questions about these topics.
What does a typical day look like for you? Do you have any daily routines?
I strongly rely on my routines. Habits are the best recipe to reach your goals and live your life the way you desire. My most important routines are related to how I start and end my days.
I usually wake up at 6 am, prepare some tea and immediately focus on the most important task of the day. After an hour of intensive work I have breakfast, and then I keep working until lunch time, which is usually around 11.30am.
After lunch, I keep working until I feel I should stop, and then I do other activities.
I force myself to stop using technology after 8 pm with the exception of my Kindle. I read until I fell asleep, which normally happens at some point between 9 and 10 pm.
When I'm actively traveling, I'm flexible and adapt my days to my traveling needs, but I try to maintain my starting and ending day routines.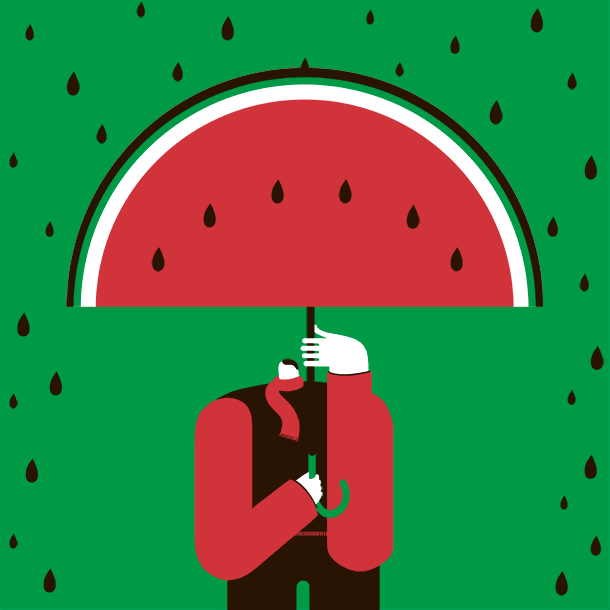 What is your work set up like?
Very basic but powerful. I've worked a lot to simplify it and make it compatible with my nomadic and minimalistic life, but flexible enough to meet my working needs.
I use an iPad Pro 9.7″ and the Procreate app for the sketches and a Macbook Pro and Illustrator for the finals.
And I use a lot of other digital resources. I list most of them on my Toolkit that you can download here.
How do you keep yourself inspired?
Being passionately curious about everything, not just the illustration or graphic design world. I invest many hours every week reading about science, mathematics, programming, technology, chess, history and many other topics that I'm passionate about. Blogs, podcasts and Youtube channels are my main source of knowledge and interesting content. Traveling provides me with a lot of fresh inspiration as well.
Are there any illustrators/ artists/ designers that we should know?
Here are some of my most admired artists in no particular order. I'm sure I'm forgetting many; apologies to them.
Abram Games, Shigeo Fukuda, Craig Frazier, Guy Billout, MC Escher, Gunter Rambow, Alex Steinweiss, Tom Eckersley, Paul Rand, René Maltête, René Magritte, Christoph Niemann, Noma Bar, Bob Staake, Isidro Ferrer, Chema Madoz, Javier Jaen, Pablo Amargo, Arnal Ballester, Luci Gutierrez, Joan Brossa, Riki Blanco, Miguel Montaner, Miguel Porlan, María Corte, Blexbolex, Olimpia Zagnoli, Emiliano Ponzi, Alessandro Gottardo, Geoff Mcfetridge, Ingela P Arrhenius.
Is there something you wish interviewers would ask you — but never do?
Not really, you guys usually do a great job! 🙂
Thank you!
magoz.is
instagram.com/magoz