tamerkoseli.com
instagram.com/tamerkoseli
Hi, Tamer!
Could you briefly tell us about yourself?
Hi! I am a designer & illustrator based in Istanbul.— I was born in a little town, in Switzerland called Fribourg.— In 2010, I founded my studio in Istanbul so far I have worked for Nike, Monocle, The North Face, Olympics, WSJ, The New York Times and so on
You studied both industrial design and fashion design. What was the reason that you chose illustration?
Well, I know it's a cliche, but I was always interested in drawing. Doesn't matter what material I had; paper, wall, sand, wood… etc. I remember myself always drawing. When I was applying for college, I was leaning more into fashion design. After I had spent one year, I felt something wasn't right for me, so I decided to apply another major which was " Industrial Design." Because it had more problem solving and crafting. At Industrial Design Programme I had an elective course about Graphic Design. At first class, I said that is it! After that, I spent hours and days at the Graphic & Art section of the library.
How would you define your style in three words?
Clean, geometric, simple.
We love your project "SYMBOLICITIES." What is the story behind it?
I love traveling, exploring cities and their cultures also, collecting things that designed or illustrated beautifully as a keepsake. After a while, I noticed that there wasn't something like that for Istanbul. Instead of complaining, I started to depict the symbols of Istanbul then I like the process of researching & sharing on Instagram, turned it to a project where called "SYMBOLICITIES." Recently I opened an online shop where you can purchase illustrations as a postcard & print.

You illustrated lots of cities/countries. The latest was about Wales. Which city will be next?
Yeah well, I guess when you love doing something, you will keep doing it:) Next city will be Beirut. I have been invited by the Lebanese American University to do a talk, and a workshop after that, about "Designing Icons."
Have you traveled all the cities you illustrated? If not, Which ones on your wish list?
I have traveled to most of them, but there are still a couple of them that is on my wish list. Such as;
– United Kingdom
– Canada
– Australia
Are there any illustrators/artists/designers that we should know?
Lately, I became obsessed with the drawings of Noritake (noritake.org) The simplicity of his drawings blows me away.
Could you take us through your creative process?
Sure, I always start with questions and research. After that, I am using Pinterest to collecting images for reference. Write down some keyword that relates to the subject. Then I start to sketching very quickly to show what I have in mind to the art director. Following, I start to illustrating digitally.
Do you have any recent or upcoming projects that you're particularly excited?
Yeah, the current project that I am doing is quite exciting! It is for a health startup, so most of the illustration I am doing right now is scientific.
Can the creativity be learned later, or is it a feeling that is always within the human being?
I guess it can be, cause it's a way of thinking. But talent is a thing that some of us has. Both of them aren't enough if you don't have passion. Passion is a key to be successful.
You're born in Switzerland and lived there for quite a while. Do you have any influences on the creativity from living there?
I bet there are tons of influence on me. Maybe I was more aware of it comparing to my peers because I was nine years old when we move back to Turkey and the differences were huge. I remember the quality of the children books that we had from Switzerland. The illustrations were insane. I still kept them.
What's inspiring to you these days?
Traveling inspire me a lot. I love to explore different cultures especially history museums. The arts & crafts of ancient civilizations always amaze me. Such a nice simplifications and styles.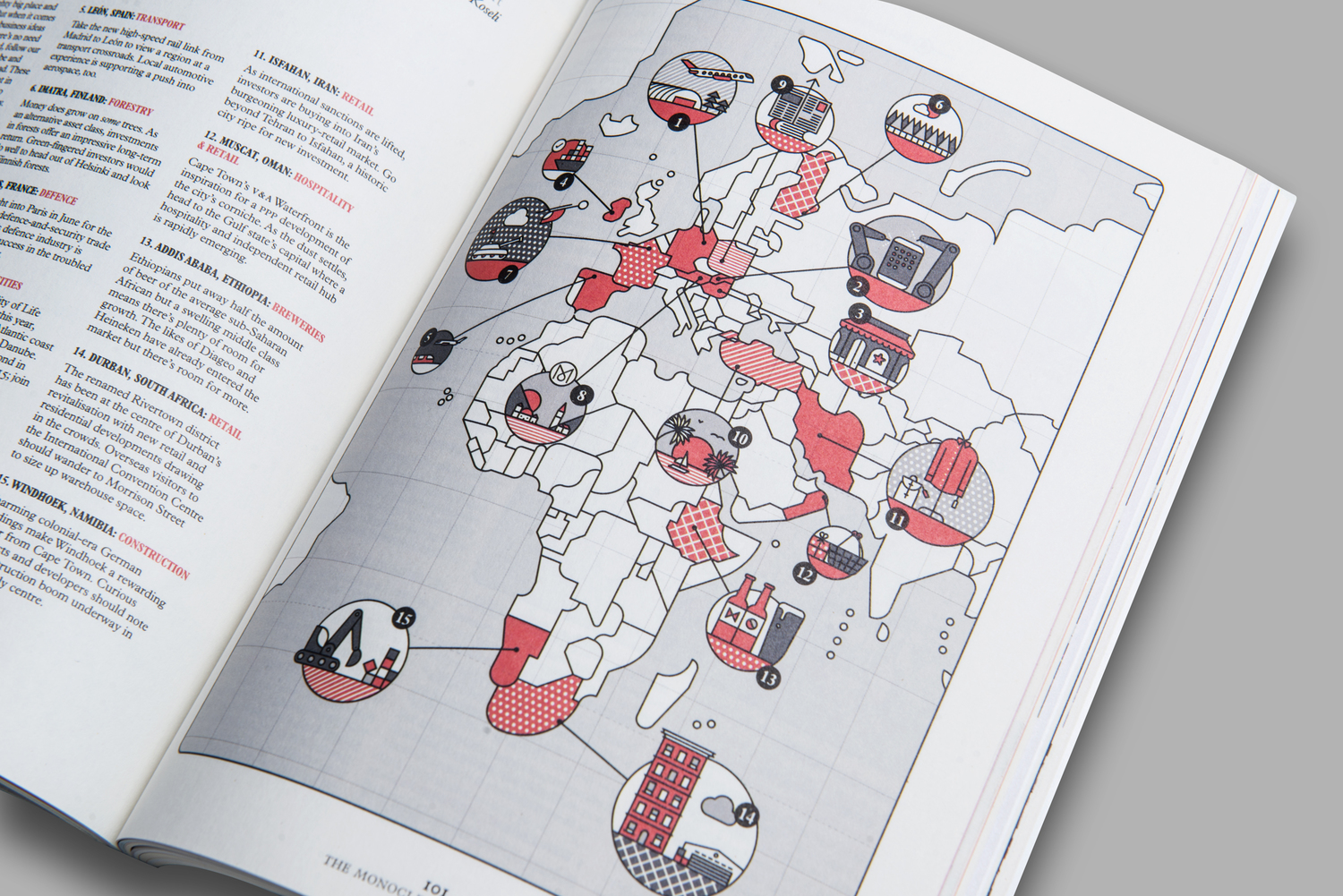 What does a typical day look like for you?
I start to meditate when I get up, and I repeat some breathing exercises throughout the day. If I work from home, I have breakfast while I read/reply emails and check the news on Twitter. If I need to focus on something or catch up the deadline, I go to a co-working space. My setup is simple a 13″ MacBook Pro, small Wacom tablet, pencils and notebook (with grid) so I can work from where ever I prefer. Usually listen to music or a tv show while I work, drink a lot of tea.
Do you have any websites that you visit daily for inspiration?
There are tons of information that I came across that inspire me, but briefly, I can say Instagram, Twitter, Wikipedia, Pinterest and YouTube
  <img src="https://images.squarespace-cdn.com/content/v1/569fe9ef25981dcbde0334a4/1486549120653-QZTCRX1LHD73XMYA9KUO/ke17ZwdGBToddI8pDm48kPoswlzjSVMM-SxOp7CV59BZw-zPPgdn4jUwVcJE1ZvWQUxwkmyExglNqGp0IvTJZamWLI2zvYWH8K3-s_4yszcp2ryTI0HqTOaaUohrI8PI6FXy8c9PWtBlqAVlUS5izpdcIXDZqDYvprRqZ29Pw0o/image-asset.gif?format=original" alt=" Snippet illustrations for Monocle X Air Canada Map "/>

Tell us something nobody knows about you.
I nap more than I say 🙂
Finally, is there something you wish interviewers would ask you — but never do?
Yes, there is!
What would I do if I wasn't an illustrator & designer?
A chef 🙂
Thank you!
tamerkoseli.com
instagram.com/tamerkoseli