teresabellon.tumblr.com
instagram.com/teresa_bellon
Hello, Teresa!
Could you briefly tell us about yourself?
I am a Spanish illustrator. I am 29, and I live in Madrid. I love drawing animals, buying children's pictures books and eating chocolate.
Do you have any habits or everyday strategies that help you be creative "on demand," that help your imagination remain active?
Every day I look at Pinterest. I just take a look, without looking for anything specific. Pinterest contains lots of interesting pictures for illustrators and designers. It is really inspiring to me.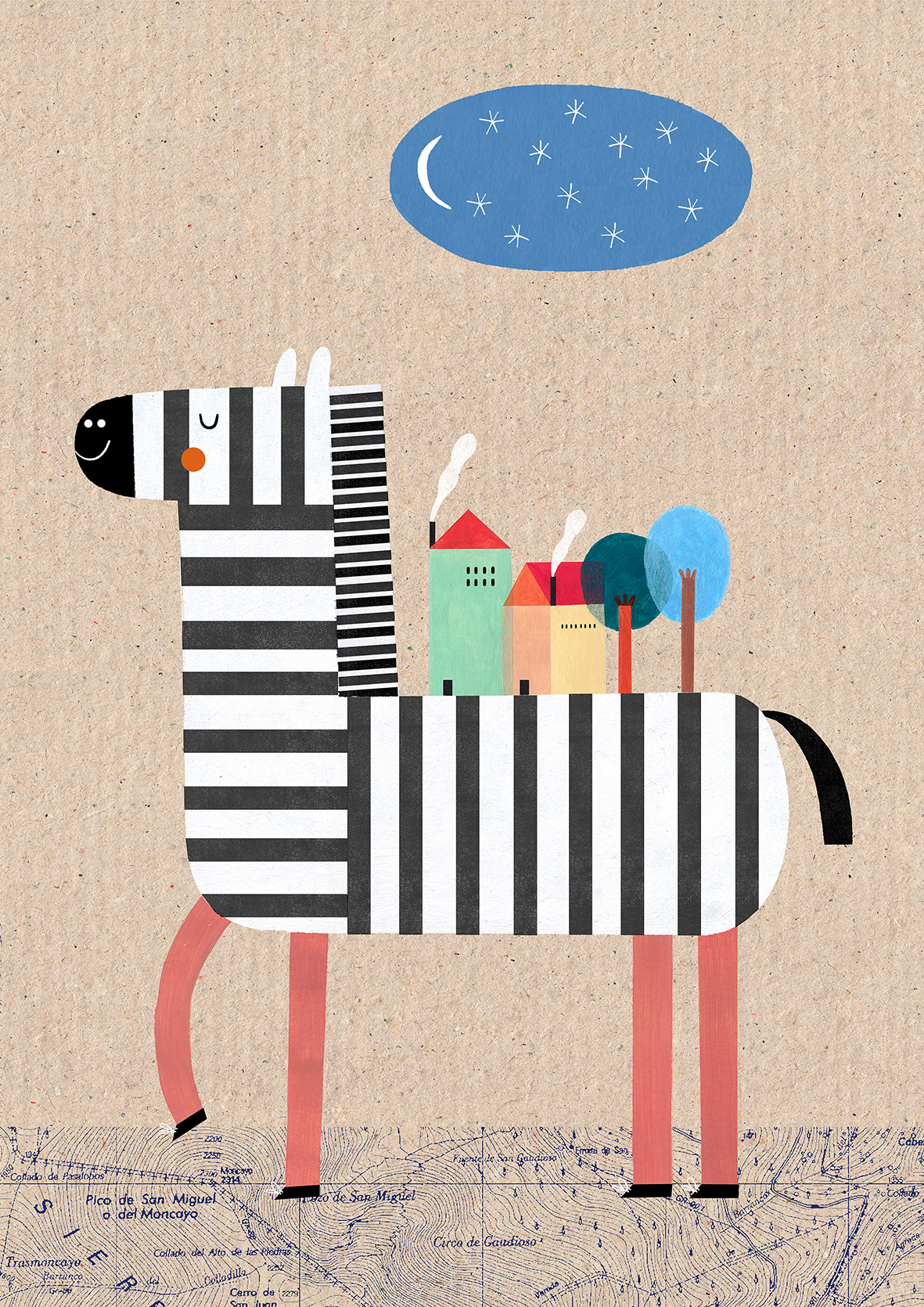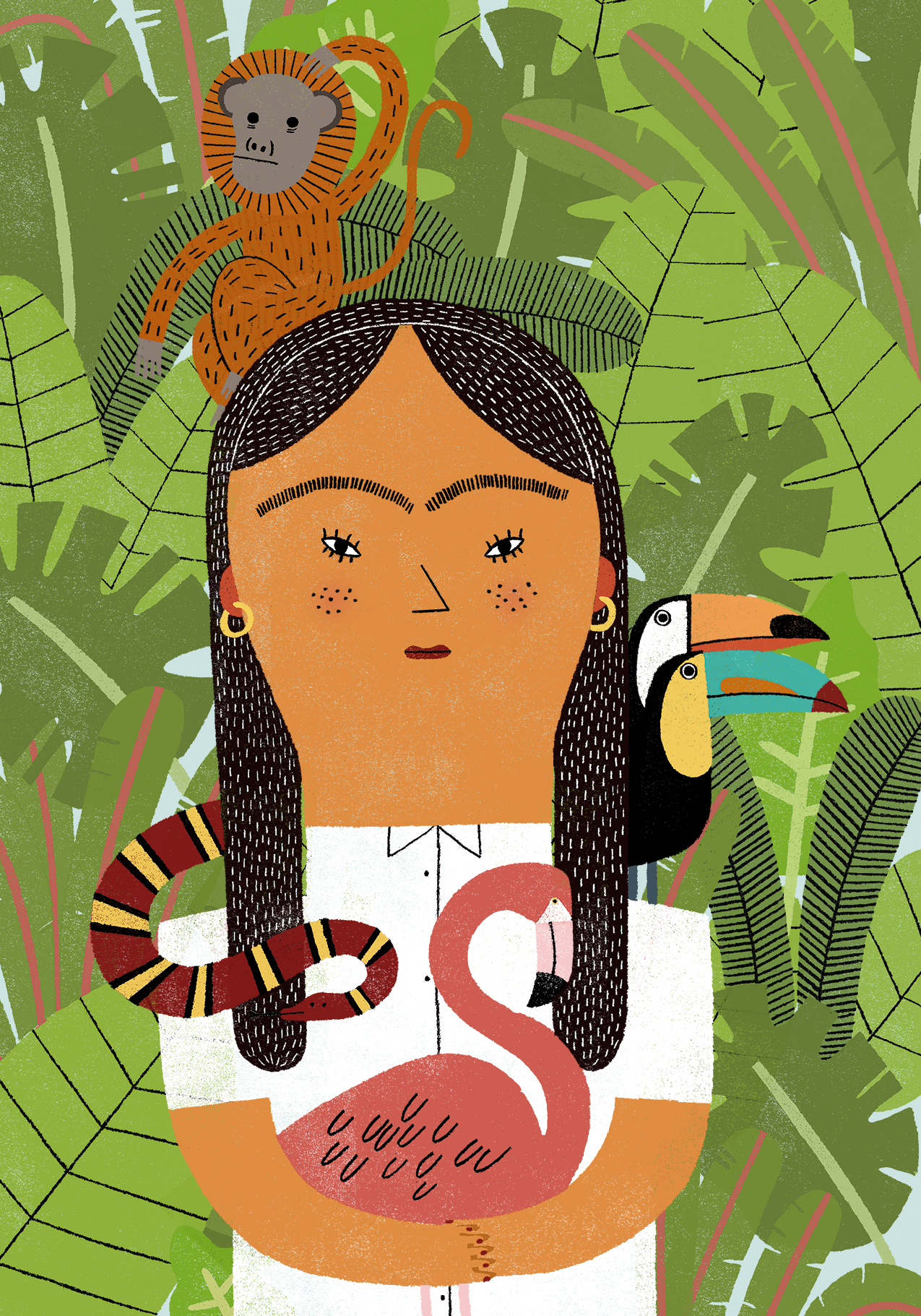 You have a very naive style. I can imagine your illustrations more in children's book. Have your ever dreamed about illustrating your own children's book?
Of course, I have dreamed it! I would love to make a whole children's book with my illustrations, but I think I'm not very good with the text, so if any writer is interested in collaboration… let me know!
Well, how do you describe your own style?
It is a simple style, based on geometric shapes. I try to use few colors, but they are bright: red, blue, white, turquoise. Also, I like to introduce small touches of humor. My goal is that my illustrations can appeal children and adults.
What is your usual medium, or––if you use a variety—your preferred one?
I usually work in a digital way, with Photoshop. I bought a year ago a Wacom Cintiq tablet, and since then I have not stopped using it!
What was your favorite children book as a child?
It was "The Little Worm Book" by Janet and Allan Ahlberg. Its authors have an incredible sense of humor, and the illustrations are very funny.
What exactly is your creative process when you are illustrating?
Before starting to draw, I search on the Internet for photos as a reference to what I have to draw. The first thing I do is line sketches, directly on the tablet. Over those sketches I draw the final drawing line, that is, I make a kind of "carbon copy."
Then I test the colours. For this, I normally use Kuler, which is a very useful tool to search for color ranges. Finally, I apply the colour.
Can the creativity be learned later, or is it a feeling that is always within the human being?
I think there is a part of the creativity that people have by birth. We could call it talent. There are people with more talent than others. However, talent is not enough. You have to work hard and strive to become really creative. As a famous Spanish illustrator says, success depends on talent by 20% and effort by 80%.
Are there any dream projects that you want to work on in the future?
I would love to make a crazy book of activities for children. Also, I would like to see my illustrations in different formats apart from books: packaging, web pages, animations,…
What turns you on creatively, spiritually or emotionally?
Traveling, visiting interesting exhibitions, spending some moments in nature, reading novels, listening folkie music, attending conferences of illustrators and designers, animals…
Have you found any inspiration in an unexpected place recently?
Yes, I have! I found it in Japanese supermarkets. I was in Japan this summer, and obviously, I was expecting to see incredible things. But I did not expect supermarkets were so awesome. I spent a lot of time in there. They have thousands of different things and use the design in a very careful way, even in most of the everyday things.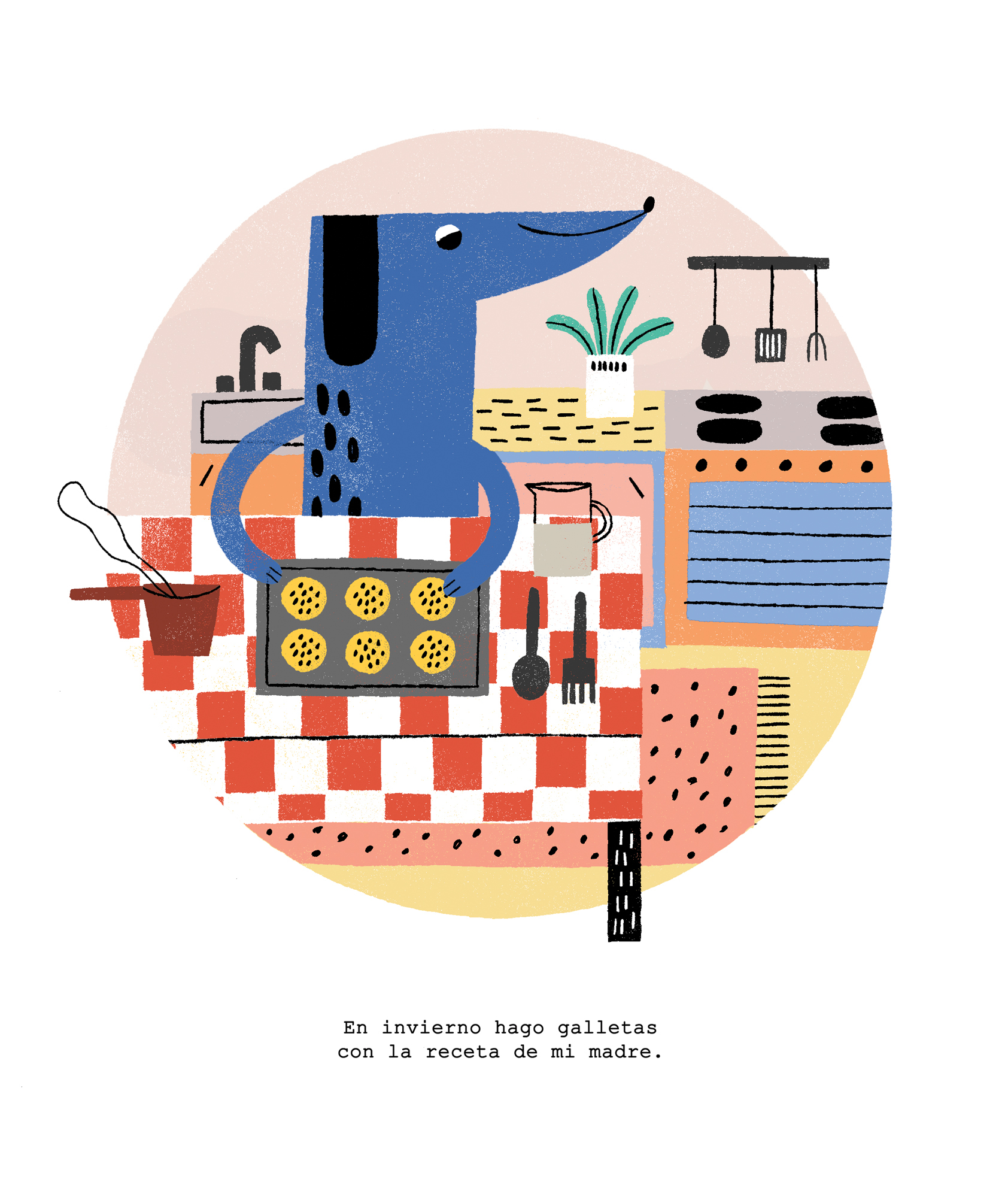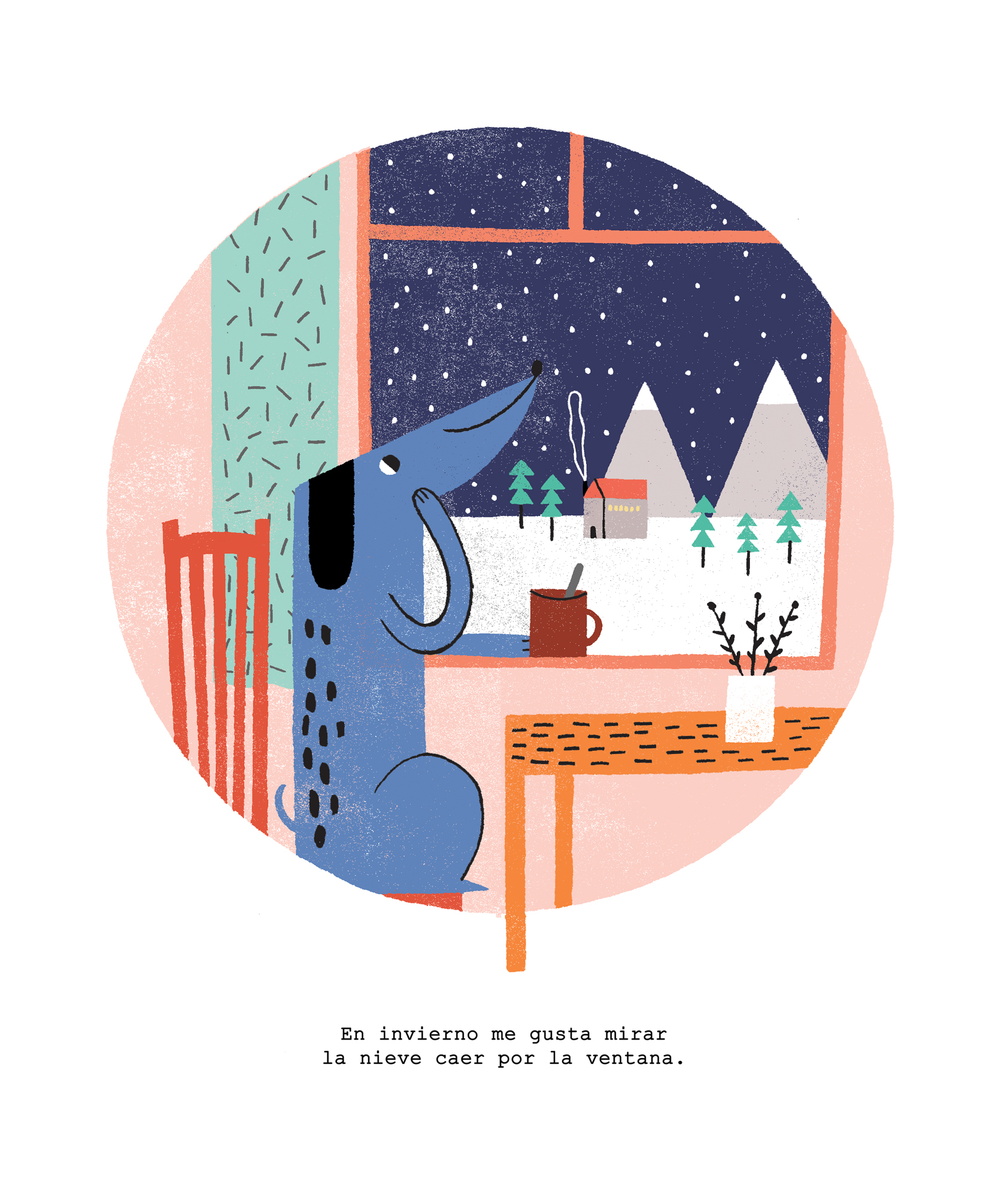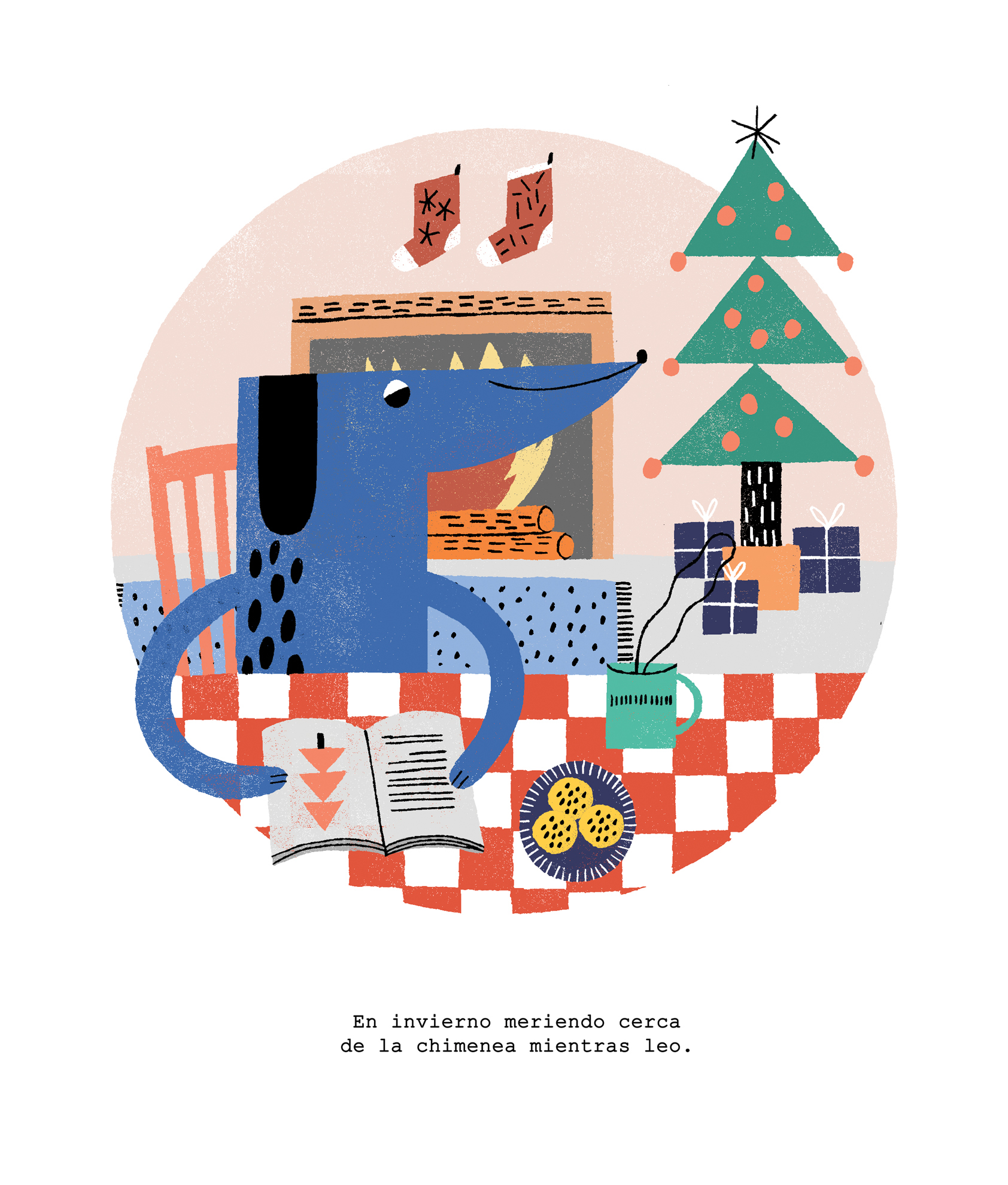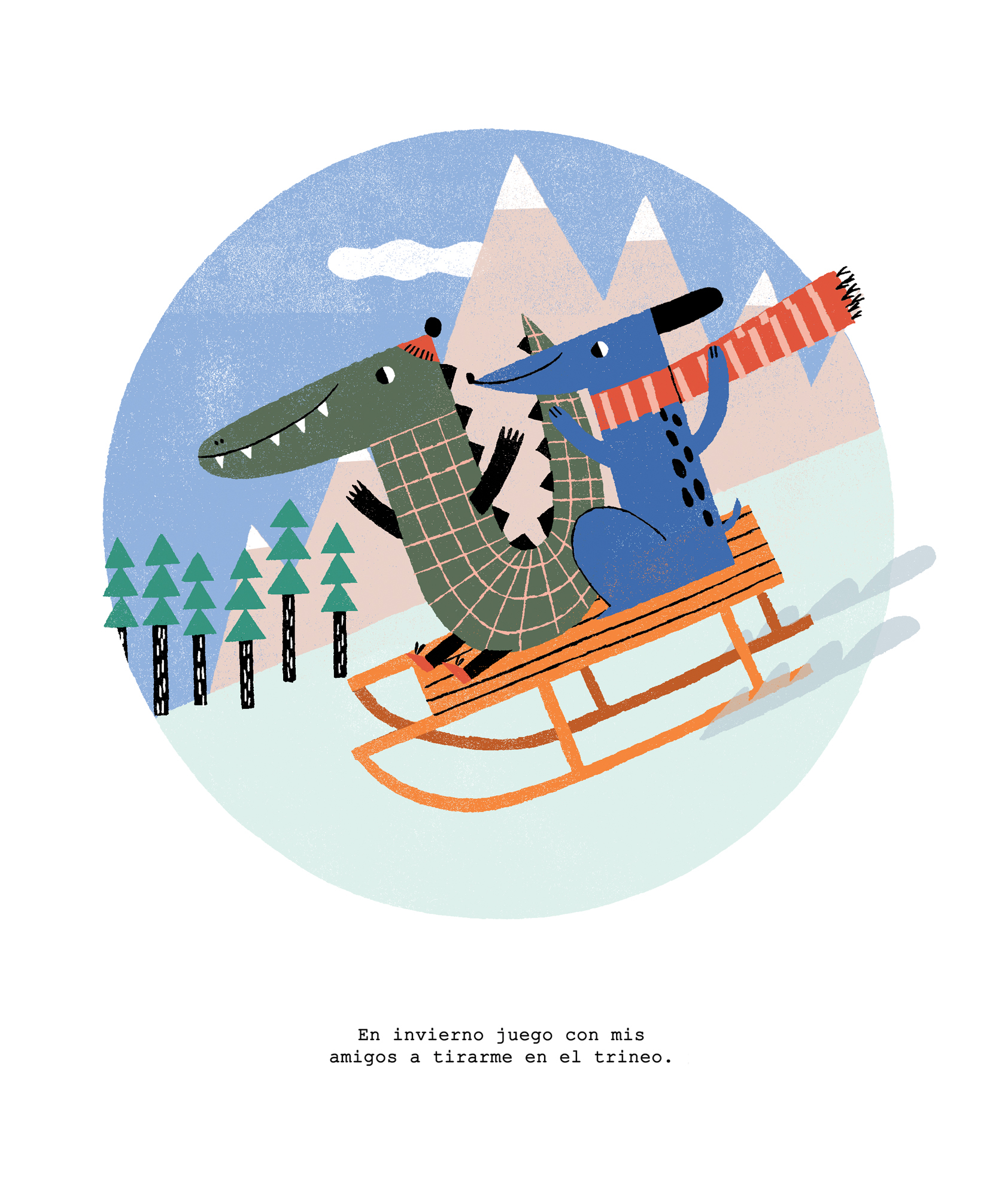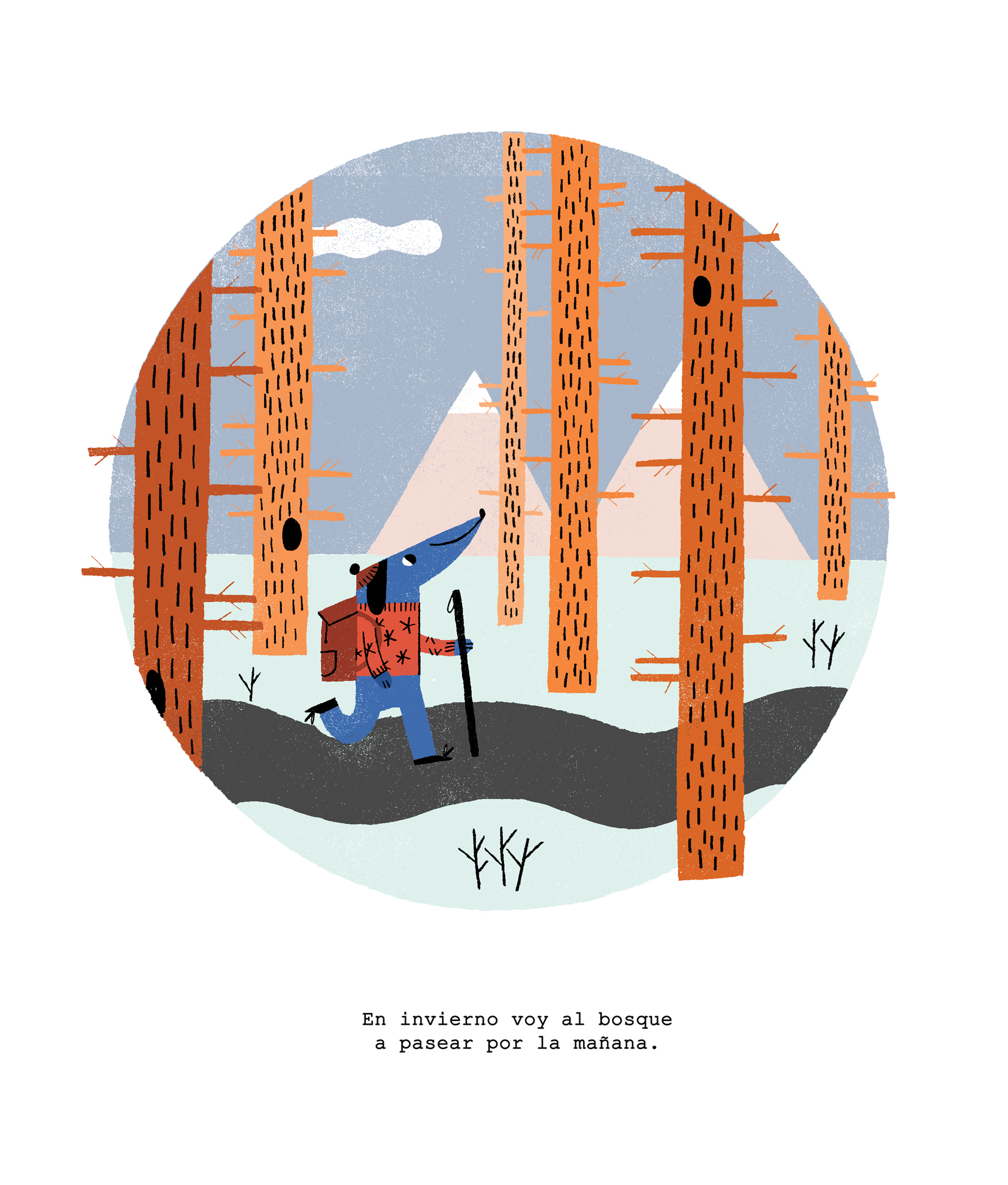 How does living in Madrid impact your creativity?
Madrid is a huge source of inspiration. It is a city full of pretty bookstores, lovely cafes, charming shops, museums … The streets of Madrid stimulate the creativity too because you can find many different people walking by.
One artist, we should know about.
I recently discovered illustrator Owen Davey. I love his books "Smart About Sharks" and "Mad About Monkeys." His color palettes are wonderful!
Tell us something nobody knows about you…
I love Christmas carols, and sing all year long! (Well, maybe some people know this… haha).
Thank you!
teresabellon.tumblr.com
instagram.com/teresa_bellon